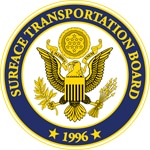 On May 27, the chair of the federal Surface Transportation Board (STB) Martin J. Oberman reached out to all Class I CEOs asking them whether the carriers are prepared to reverse the workforce cuts they have made in anticipation of handling an economic rebound as the coronavirus pandemic wanes.



"I am specifically requesting that you also address whether you have any long-term plans, including your hiring plans for 2021 and 2022, to reverse any of the diminishing workforce levels which have resulted from your strategies in recent years," Oberman said in his letter.
Rail employment data collected by the board indicate that since the onset of the COVID-19 pandemic in March 2020, that overall Class I rail employment has declined from 127,867 to 115,485, a reduction of 12,382 jobs. Train and engine personnel employment has been reduced by Class Is by nearly 5,000 workers from 51,801 in March 2020, to 46,951 in April 2021, the latest month for which STB data is available.
Oberman expressed concern that recent rail service problems reported by some shippers may relate to that broader trend of rail labor reductions over the last several years in addition to the furloughs and quarantines brought about by the COVID-19 pandemic.
"I recognize that these rail service challenges, at least to some extent, have been related to workforce reductions resulting from COVID-19 cases, quarantines, and furloughs based on the temporary decline in demand and the resultant adjustments made by railroads in nearly every facet of their businesses," he wrote. "But I am also concerned by the extent to which these service issues may be related to or exacerbated by a broader trend of rail labor reductions that has been occurring over the past several years."
Precision Scheduled Railroading (PSR), adopted by CSX under the helm of the late E. Hunter Harrison, has become an acceptable operating scheme among the largest U.S. railroads focused on reducing operating ratios by lengthening trains and emphasizing cost reductions by slashing employment, reducing the time available for inspections and mothballing equipment, as reported by The Associated Press and VICE Magazine.
From an economic perspective, Oberman said the STB has received some significant reports of flaws in the Class Is' service model.
"Although many shippers have reported that railroads are providing consistent and dependable service, the Board has also received concerning reports from a meaningful number of rail customers of subpar performance, including missed switches, railcars delayed at intermediate yards or interchanges, extended out-of-route movements, and prolonged dwell at origin for some unit train traffic," Oberman observed. "Additionally, we have been made aware of instances of significant congestion at various intermodal facilities, which has resulted in delayed train arrivals and disruptions to container availability."
A review of share prices since Harrison was placed atop CSX by a hedge fund in March 2017, shows that shares for most of the Class I carriers have more than doubled since March 2017, except for Canadian National and BNSF (which is privately owned).
Conversely, STB rail employment data from April 2021, indicate that overall Class I employment has declined by nearly 34,000 jobs from 149,323 in March 2017, while train and engine personnel employment has gone down by 12,240 jobs from 59,191 in March 2017.
SMART Transportation Division President Jeremy Ferguson said he was pleased to see STB Chairman Oberman and the board taking an active role in protecting rail shippers and making sure T&E crews are properly staffed.
"This is a good first step in getting people back to work and getting the rail workforce to an adequate level," President Ferguson said. "Let's get our members some relief so they're able to receive adequate rest and a quality of life they deserve."
Link to STB article regarding the letters.
Link to STB site with Oberman's letters to carrier executives.