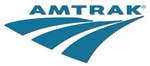 From the towns of Lamar and La Junta on the Eastern Plains, south to Trinidad, the Southwest Chief has made stops since 1971 as it shuttles passengers between Chicago and Los Angeles.
But soon the picturesque views of the Sangre de Cristo Mountains that passengers have enjoyed could be replaced by the flat plains of Oklahoma and Texas. Amtrak is considering a plan to reroute the historic train from Colorado in two years to better-maintained tracks.
Maintenance to the more than 600 miles of current train rails between Hutchinson, Kan., and Albuquerque is estimated at about $200 million. Amtrak has said it will pay $40 million to repair the current route. Burlington Northern Santa Fe Railway, which owns the tracks and operates freight trains, has not made a commitment.
Read more at The Denver Post.