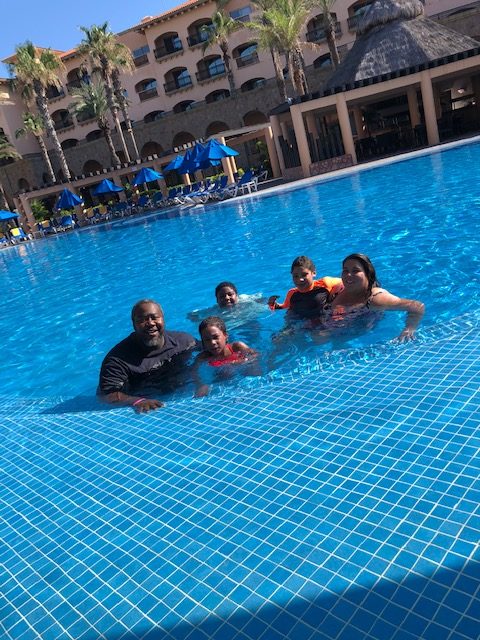 The sons of member Byron Watson have been labeled as heroes after saving a 4-year-old girl from drowning while at a birthday party March 24 at the Santa Maria Beach in Santa Cruz, California.
The boys' mother, Nicole, who was watching over her boys while they were swimming in the ocean, recounted the story.
"I was watching my boys, but I looked away for a second and missed the boys seeing her drown. Rhys – he's 7 – said 'I think that girl is drowning' to Bryce, who is now 11, and Bryce said, 'No she's just playing.' And Rhys said, 'No, I saw her head go underwater.' And that's when Bryce jumped in the water. I saw my-then-10-year-old holding this girl above his head in the water and I saw this man, the girl's father, running, and he patted her on the back and water started coming out of her mouth."
Both Byron and Nicole are really proud of the action their boys took.
"I'm very proud of my boys. We try to instill in them the ability to care for others, and that's what determined the actions that they took. They live that out daily," Byron said.
"I'm super proud. I'm really proud of them and they're really proud of each other. I'm really proud that they were able to remain calm — they get that from their father — and save the girl," Nicole said. "Bryce has a new-found confidence in himself, so that's really cool."
The 4-year-old girl (her name has not been released) was expected to make a full recovery thanks to both boys.
Byron reports that both boys learned to swim when they were about 6 months old. Byron is a bus operator for the Santa Cruz Metropolitan Transit District and a member of Santa Cruz Local 23 since 2006.