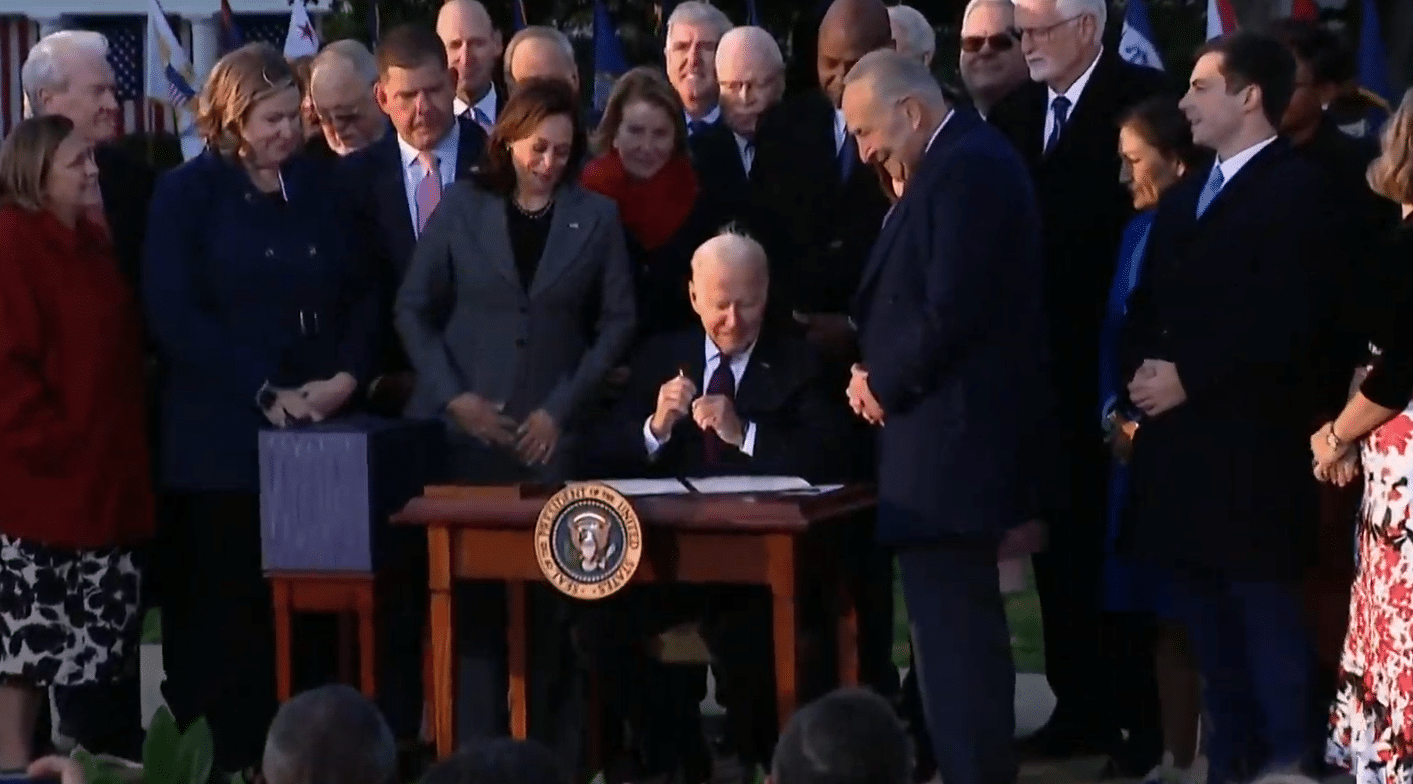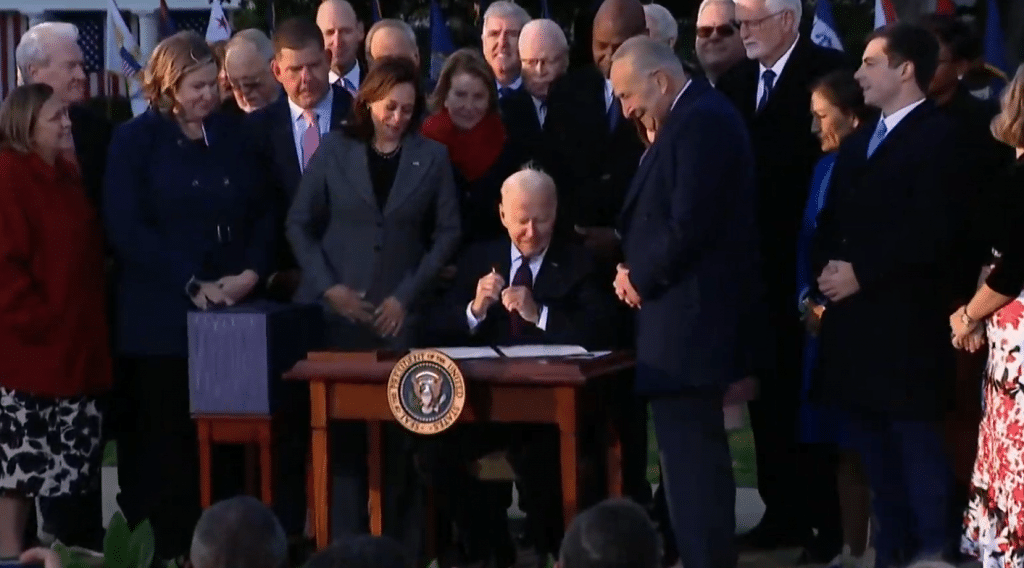 Today, President Joe Biden signed the Infrastructure Investment and Jobs Act into law. SMART General President Joseph Sellers and rank-and-file union members joined him at the signing ceremony.  SMART issued the following statement after the ceremony:
WASHINGTON, DC — "Our union was proud to stand with President Biden today to sign this historic bill into law. It will create good, union jobs and put SMART members to work improving indoor air quality in our schools and in commercial and residential buildings. It also makes long-overdue railroad safety improvements and will help school districts across the country buy clean, American-made, zero emission buses that will drive demand for the products and services provided by SMART sheet metal workers.
This legislation is a significant achievement and was made possible by SMART members who called, emailed and attended events, urging members of Congress to pass this bill. We express our gratitude to President Biden, House Speaker Nancy Pelosi, Senate Majority Leader Chuck Schumer and all of the members of Congress who worked diligently on this legislation.
While this legislation is remarkable, the job isn't done. Congress now must deliver on its promise and also pass the Build Back Better Act right away. We urge Congress to act and send that bill to President Biden's desk immediately."