On Tuesday, January 26, SMART TD's Georgia State Legislative Director (SLD) Matt Campbell, led Georgia lawmakers on a tour of the CSX railroad yard and Atlanta training center. 
"This was a great opportunity to teach our legislators about the duties and responsibilities of railroad workers. It opens the door for us to communicate our needs as an organization," said Campbell. 
"You should have seen them operate the locomotive simulators. They had no idea we carried so much responsibility while operating a train," he added.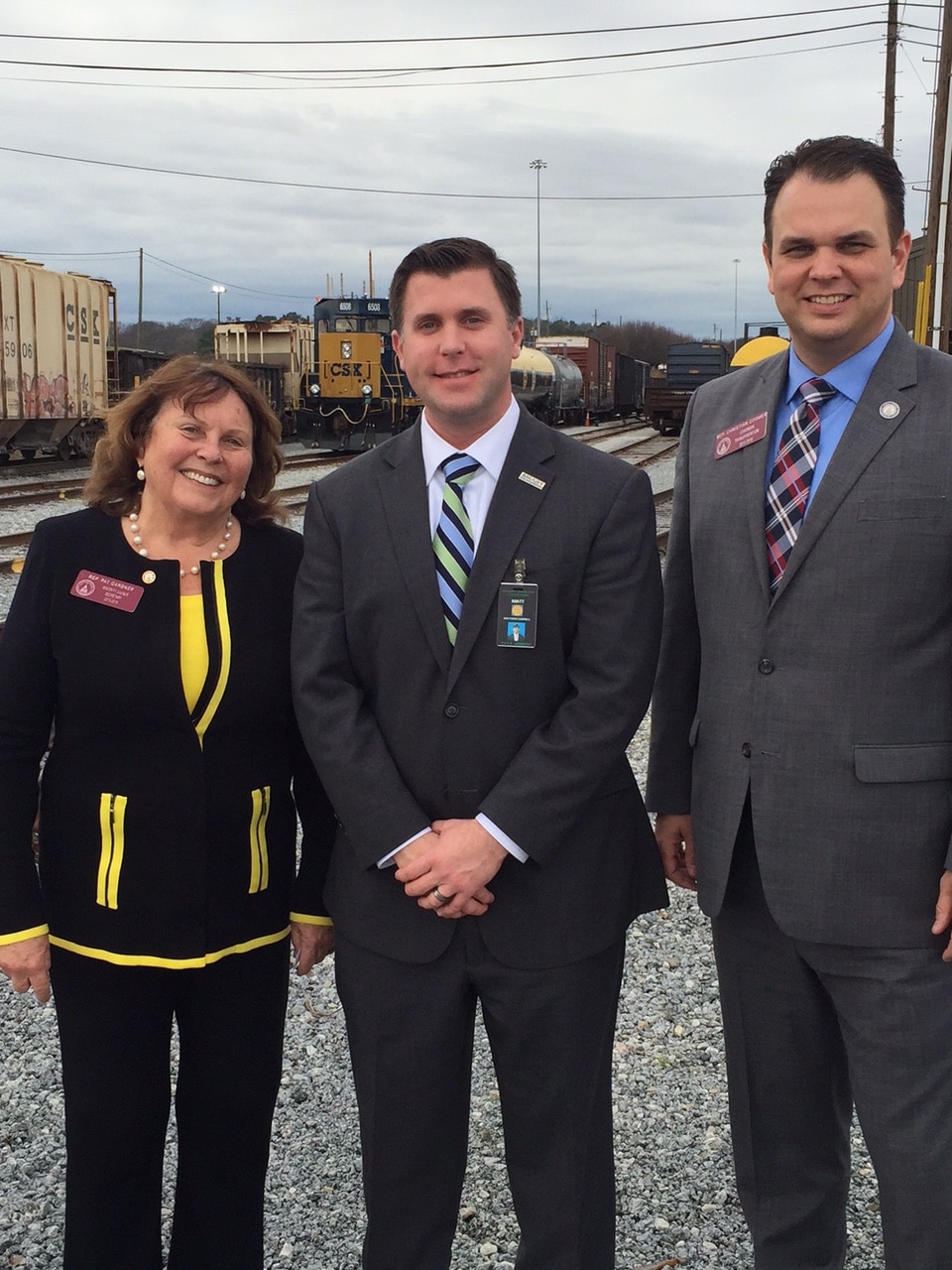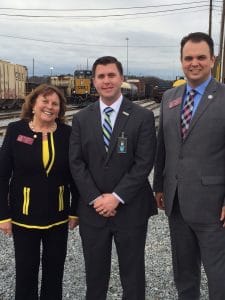 Pictured at right: Georgia State Representative Pat Gardner (D); Matt Campbell, SMART Ga. SLD; and Christian Coomer (R), Chairman of the Georgia House Transportation Committee.