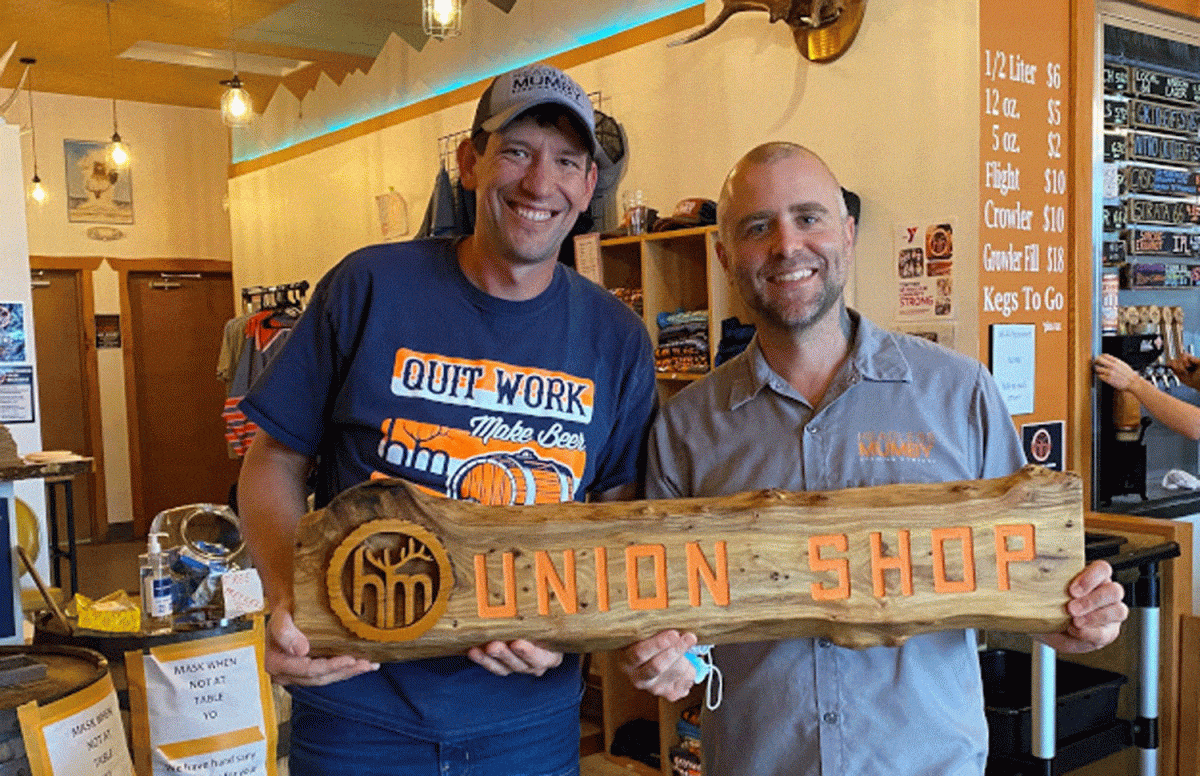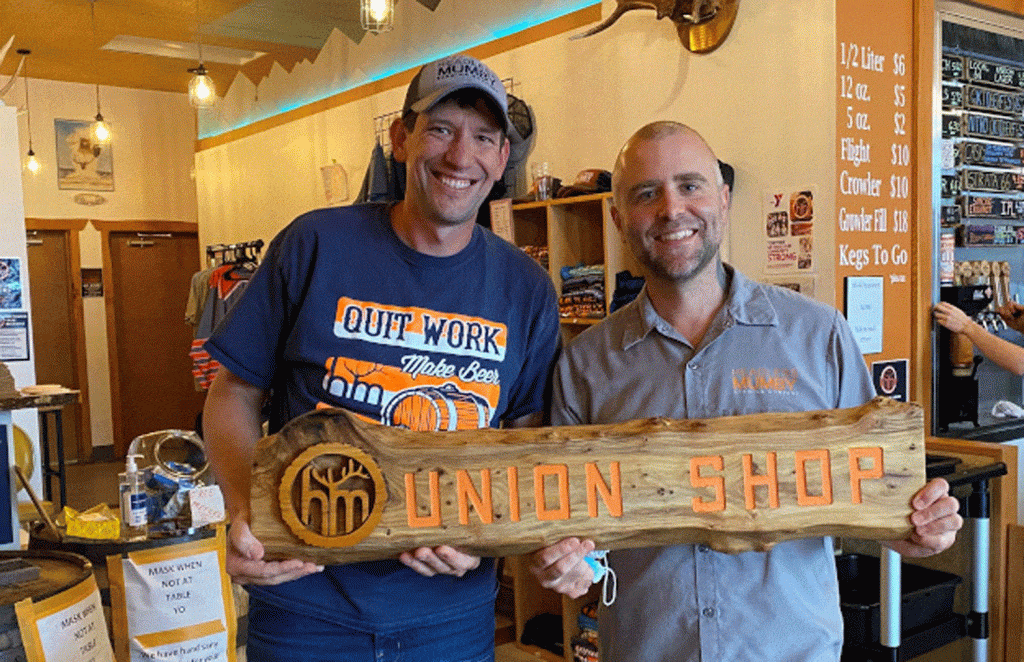 Since opening its doors in 2018, Headless Mumby Brewing Company has defined itself by defying expectations. For one, Headless Mumby exclusively brews lager-style beers – no IPAs, Pilsners or artisanal stouts. Secondly, according to Thurston Talk, those lagers are currently produced by an all-woman brew crew. And perhaps most unique, Headless Mumby is the only brewery to be part of SMART, as well as one of the few independent union breweries in North America.
For co-owner and cofounder Alex Maffeo, a service tech and proud member of SMART Local 66 (Seattle, Wa.) since 2005, signing with SMART was an easy decision.
"We believe that workers' rights are an essential part of creating a better society not only for the present day but also into the future," Maffeo said in 2019. "Headless Mumby Brewing Co. is a proud signatory of SMART Local 66 because we want to provide our employees with more than just a paycheck. Access to higher wages, a safe workplace and retirement with dignity are just a few of the benefits that being a member of SMART Local 66 offers, and we know from experience."
Maffeo and cofounder/owner Keith Ciani originally decided to form Headless Mumby in 2016, purchasing brewing equipment and building out their brewery space – with Maffeo unsurprisingly taking the lead on electrical and HVAC work. Since then, the Headless Mumby crew has cultivated a reputation for quality, craft and community. A recent Thurston Talk article described the brewery as "a cozy local place where families take their kids, bring a take-out pizza and gather for good times," adding:
"[The brewery] connects with the community through fundraisers, partnerships and collaborations in addition to drawing in the neighborhood families to their taproom. They also take part in cultivating the craft brewing industry by hosting their first intern from the South Puget Sound Community College craft brewing and distilling program."
Like all SMART signatory contractors, Headless Mumby and its customers bear witness first-hand to the quality that characterizes union labor. All beers are made using top-notch German malt and whole leaf hops procured during the Oregon and Washington harvesting window, and the brewing is performed in-house.
"There are quite a few breweries in town, and Olympia is known for brewing," Stacey O'Connor, the head brewer at Headless Mumby, told Thurston Talk. "We wanted to feed off of that tradition, but things that differentiate us from other places in town is that we brew only lagers. Because we only do lagers, you're going to find a bigger selection of them here than you are going to find at any other breweries in town."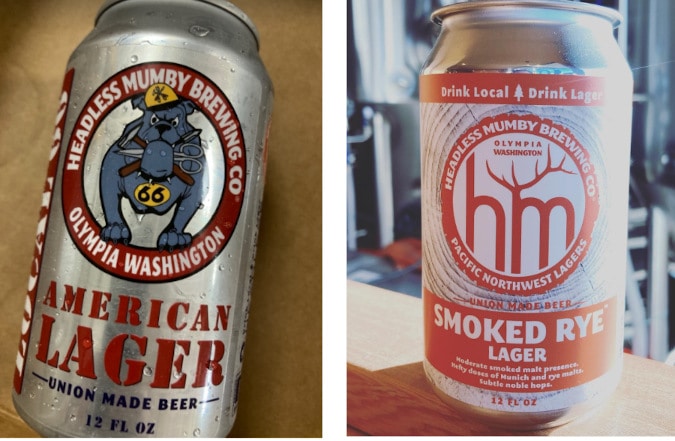 One of those lagers was created specifically to pay tribute to the power of organized labor: the Local 66 Lager, a light, flavorful, American-style premium lager brewed with pilsner malt and flaked rice. As Maffeo explained in 2019, the Local 66 Lager represents an especially enjoyable way to commemorate all that Headless Mumby and the union have achieved together: namely, stellar working conditions and quality beer.
"Signing up allowed us to easily provide our employees with benefits that would otherwise be unavailable to a business of our size," Moffeo said at the time. "Now we have the opportunity to celebrate that with an incredibly drinkable lager."