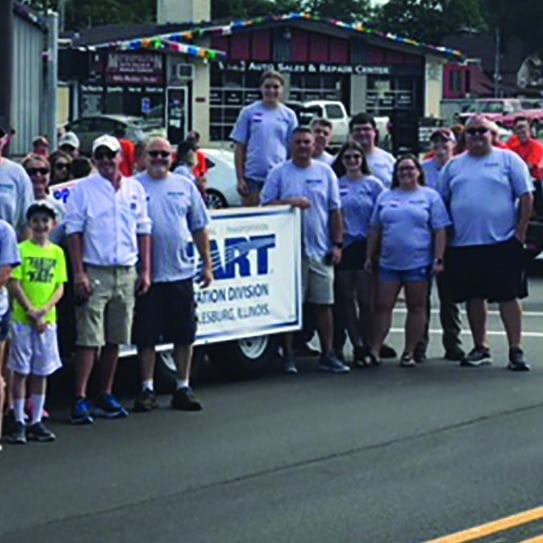 With the potential fate of registered apprenticeship programs hanging in the balance, SMART members from across the United States joined their brothers and sisters across the Building Trades in filing comments against the inclusion of Industry Recognized Apprenticeship Programs (IRAPs) in the construction industry.
As part of President Trump's push to expand apprenticeship programs, the Department of Labor issued a Notice of Proposed Rulemaking in June to encourage more industries to follow the apprenticeship model.  While IRAPs would be useful in some industries without active apprenticeship programs, they would devastate industries like construction where these programs have existed and been developed for over 100 years.
IRAPs would grant private organizations like trade associations and employers the power to create their own apprenticeship programs.  Unlike current registered apprenticeship programs, these new programs would self-police themselves and be subject to whatever standards the private group sets for itself.  These programs would not be regulated to the high standards already set by programs like those set by SMART sheet metal apprenticeships.
Registered apprenticeship programs were designed over the course of decades to recruit, train and retain workers through progressive wage increases while providing transparency in their training and allowing for quality assurance to be maintained through government regulations with mandatory safety training a key feature.
Since IRAPs will not have to follow these same set of rules, they would create a race to the bottom in terms of training and harm industry and workplace standards for everyone involved in the construction industry – that includes not just apprentices but also journeypersons and even retirees who rely on contributions made at a rate set in an industry governed by the high standards set by registered apprenticeship programs.
As of 2019, the combined union construction trades spend $1.6 billion per year to train apprentices and provide upgrade classes for journeypersons looking to enhance their skills and careers.  This includes rigorous safety training that keeps jobsites safe in one of America's most dangerous occupations.
The deadline for comments on IRAPs came on August 26.  In all, SMART members submitted just over 18,000 comments to the Department of Labor with several thousand more comments submitted by friends and family members.  In total, over 250,000 comments were submitted by Building Trades Unions and allied groups with about one dozen comments in support of the inclusion of IRAPs in the construction industry. The 250,000 comments broke a previous record of 25,000 submitted on changes to overtime pay when a proposal was made by the Bush Labor Department.
As of press time, a final decision on IRAPs has not been made.