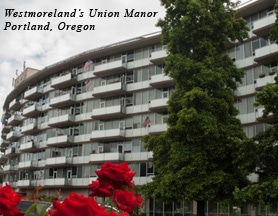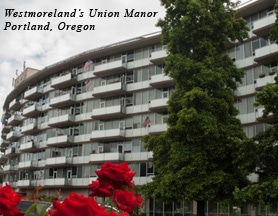 In Portland, Oregon, an age-restricted housing complex for lower income individuals will be modernized thanks to an investment from the AFL-CIO's Housing Investment Trust (HIT).  HIT announced $25.9 million of union and public pension funds would be going into the rehabilitation of the Westmoreland Union Manor so that all of it's major systems can be replaced with new, energy-efficient systems.
The project is expected to extend the useful life of the building for another 50 years and create 290 union jobs, many of which will be for the highly training SMART members who keep the energy efficiency market running.
The financing will also allow the building, which is restricted to tenants ages 62 and up, to continue to offer over half of its units to extremely-low income families who earn less than 30 percent of the area's median income.
According to a press release from HIT, the two investments in Oregon have provided $31 million for union construction workers.  A total of 1,140 total jobs have been created across industry segments, including approximately 510 union construction jobs.