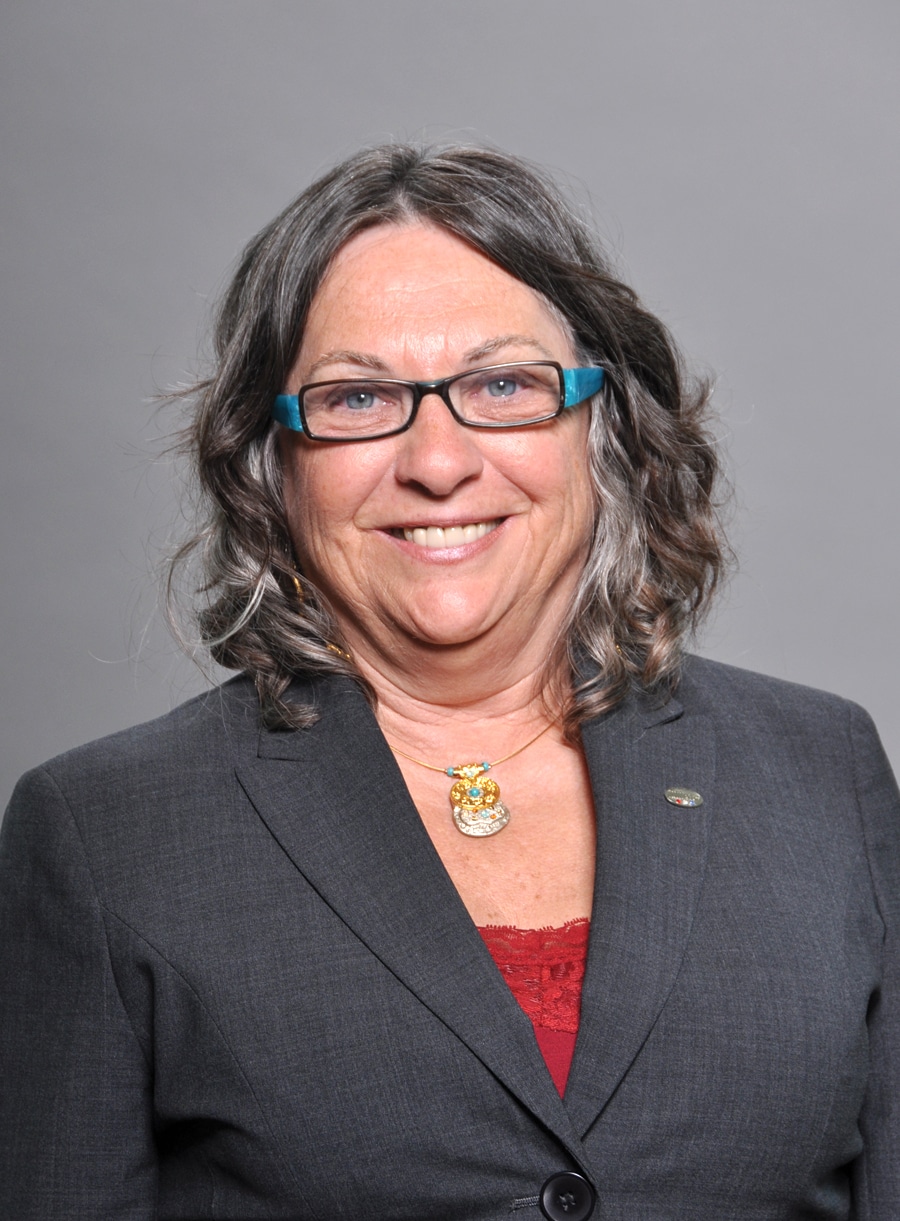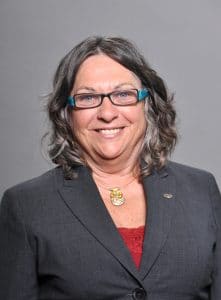 Bonnie Morr, Vice President for Bus Operations, SMART Transportation Division, has been appointed to the General Executive Council of SMART to fill the vacancy created by the retirement of Malcolm "Mike" Futhey. She has the distinction of being the first woman to serve on the Council. Joe Nigro, SMART's General President, said, "This appointment brings a needed voice to our deliberations and plans for attracting more women to this union in all of our operations."
Born in the Bronx, NY, of immigrant parents, Morr comes from a family of union workers. "My father was a union painter and my mother and aunts worked in sweatshops as young children from 5 a.m. until 7 p.m. every day. My mother and my aunts helped start the International Ladies' Garment Workers' Union. In the 20s and 30s, unions were different and people had to lay their lives on the line just to get a basic worker right, like being able to use a restroom," Morr said.
Morr completed three years at Hunter College, with a major in sociology. After leaving school, she began working for Air Canada Airlines in ticketing and ground support. After settling in Santa Cruz, CA, she returned to school at the University of California, Santa Cruz.
Morr started driving buses in 1982 for the Pajaro Valley Unified School District. In 1989, she moved on to the Santa Cruz Metropolitan Transit District, where she is still employed. In 1990, she and 60 other operators were furloughed due to the economic downturn. Having the longest seniority, she returned to work 10 months later. It took four years to get the others back to work and it was this instance that began her interest in unions and how they worked.
Morr became interested in the affairs of UTU Local 23 in Santa Cruz. "I swore that no one would be treated the way I and my co-workers were being treated during that furlough time," she said. Morr used her furlough time as a volunteer for Rainforest Futures, a nonprofit, grassroots organization started by Santa Cruz residents. She helped organize a group of indigenous people from Brazil to come to the United States to speak at the United Nations. She assisted with their struggle to halt the damage to the rainforests and its inhabitants.
Morr was elected legislative representative of Local 23 in 1995 and general chairperson in 2000. She was elected alternate vice president-bus by delegates at the UTU convention in 2007 and elected vice president by delegates at the UTU convention in 2011.
She has continued to pursue coursework from the National Transportation Institute and labor classes at the University of California Berkley. She has also completed training at the Federal Mediation and Conciliation Service as both a mediator and an arbitrator. She has been involved in transportation task forces to improve public transportation and has worked to pass federal legislation on transportation-safety issues. She continues to lobby for both state and federal funding and legislation for transit. She has served as vice president of the Monterey Bay Central Labor Council.
Morr has been married to her husband Loren for 36 and they have a son, a daughter and three grandchildren. The family resides in Santa Cruz.