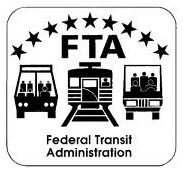 With the partial federal government shutdown in its 35th day on Jan. 25, many small- to mid-sized transit agencies are reporting a financial pinch, Politico.com reports.
Agencies in North Carolina, Missouri, Arizona and California all say that cuts in service are on the table if the shutdown persists.
And at least one transit provider, Cape Fear Public Transportation Agency in Wilmington, N.C., is considering a plan to not operate in February because of a lack of funds. Its executive director reports that Federal Transit Administration (FTA) reimbursements for the first four months of the fiscal year have not been processed with each reimbursement representing a quarter of its monthly operating budget.
But even if the shutdown ended soon, it would not guarantee that the payments would arrive to fund operations, executive director Albert Eby told Politico.com.
Read the full story at politico.com.