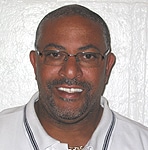 District of Columbia State Legislative Director and SMART Transportation Safety Team member Willie Bates has been invited by Federal Railroad Administrator Joseph Szabo to serve on the Stakeholder Review Panel for the agency's new Clear Signal for Action safety program.
The CSA safety pilot program, funded by the FRA's Office of Research and Development, seeks to improve railroad safety and railroad safety culture through the use of peer-to-peer coaching and feedback and safety leadership training.
In a letter to Bates, Szabo said "Risk reduction approaches like CSA allow the industry, through collaborative labor and management efforts, to take proactive measures to prevent accidents."
Responding to Szabo's letter, Bates said, "I accept the challenge."
SRP meetings will be managed by the Volpe National Transportation Systems Center, whose mission is to improve the nation's transportation system by anticipating emerging transportation issues and serving as a center of excellence for informed decision-making.
Besides his new challenge, Bates serves as a member of the Obama administration's 20-person Transit Rail Advisory Committee for Safety, which drafts federal regulations for 47 separate transit systems that previously set their own safety rules and procedures. Former Transportation Secretary Ray LaHood named him to the committee.
In 2011, the governor of Virginia awarded Bates the Governor's Transportation Safety Award for rail transportation. In 2009, Amtrak's highest safety honor — the Charles Luna Memorial Safety Award — was bestowed upon Bates, who has worked injury-free for 25 years as an Amtrak conductor, and never had a safety-rules violation. The award is named for the UTU's first International president, who later was an Amtrak board member.
A member of the SMART Transportation Division Local 1933 at Washington, D.C., Bates serves as the local's chairperson, vice president, legislative representative and delegate.