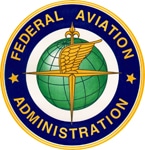 Transportation Secretary Anthony Foxx threw cold water Wednesday, July 8, on a Republican plan to privatize large portions of the nation's air traffic control system.
House Transportation Committee Chairman Bill Shuster (R-Pa.) is expected to call for the creation of a new non-governmental agency that would take over air traffic control from the Federal Aviation Administration in a forthcoming funding bill for the agency.
Foxx said Wednesday, during a meeting with reporters at the Transportation Department's headquarters that he did not see the need to remove the federal government from the airplane navigation process.
Read more from The Hill.