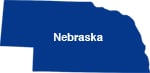 The success of an initial workers summit held in the spring is leading to a second meeting to be held Aug. 3, reports Terry Sigler, a retired legislative representative of SMART TD Local 286 in North Platte, Neb.
Sigler said an April 6 meeting he organized drew about 100 members from various unions to during two sessions at the North Platte Quality Inn and Suites, 2102 S Jeffers St.
The second summit is scheduled for 1 p.m. Aug. 3 at the same location. Members from all unions are invited.
Confirmed to attend is state Sen. Mike Groene (R – Dist. 41). Invitations also have been extended to state Sens. Tom Brewer (Dist. – 43) and Steve Erdman (Dist. – 47) and U.S. Rep. Adrian Smith. Groene and Brewer were sponsors of a two-person-crew bill in the Nebraska Legislature.
"This will be a great opportunity to talk directly with them as we prepare to submit another two-person-crew bill with these senators' help," Sigler said.