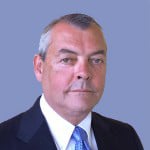 A message from President John Previsich, SMART Transportation Division:
This office is receiving numerous inquiries regarding two tentative agreements recently proposed by a general committee for its members on a portion of Burlington Northern Santa Fe Railway. One of the agreements addresses crew consist issues and the other is a wage proposal contingent upon successful ratification of both proposed agreements.
While crew consist and wage proposals such as these are within the authority of each general committee to negotiate and propose to its members, it must be noted that it is the membership working under the jurisdiction of the respective committees who have final approval in accordance with the ratification requirements of our constitution. The proposed agreements, if approved by the affected members, will apply only to the members working under the jurisdiction of the negotiating BNSF General Committee of Adjustment GO 001.
It is noteworthy that the crew consist provisions of the proposed agreements can be implemented only in the event that regulatory authorities permit one-person train crews to operate on our nation's railroads. Accordingly, the position of the SMART Transportation Division is not affected by the agreement proposals – simply stated, the only safe and secure operation of any train includes a minimum of two people on each and every crew. Issues of predictability, fatigue, task saturation, operating requirements, crossing separation for emergency reasons, security and other issues remain at the forefront of any discussion regarding crew size, and to date, all such concerns remain unresolved.
Although technology has produced many benefits for our industry and clearly aids in improving the safe movement of trains, it is imprudent for anyone to assert that technology can replace the safety and security of a two-person train crew. Operations requirements cause it to be necessary that crews perform a number of tasks concurrently while operating the train. This can result in what the National Transportation Safety Board calls "task saturation." There are so many things to do that one of them falls off the radar screen.
No one would permit an airliner to fly with just one pilot, even though they can fly themselves. Trains, which cannot operate themselves, should be no different. The check, double check, extra set of eyes and ears watching both sides of the train and division of tasks are safety measures that cannot be duplicated by written rule or technology. Every safety professional knows this and to remove the second person is to compromise safety.
The dangers are great and not confined to trains carrying hazardous materials (review the runaway train wreck in San Bernardino in the 1990s where a loaded rock train left the rails with catastrophic results).
We as a society don't permit corporate profits to compromise safety in food products, pharmaceuticals, hospitals and other industries and transportation should be held to the same standard. We will continue our efforts in every forum to secure legislative and/or regulatory action to protect the safety of our members, other employees and the general public.