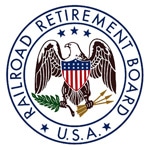 John Bragg, labor member of the Railroad Retirement Board, issued the following statement on March 19, 2020:
Based on the best information currently available and guidance issued by public health officials, the Office of the Labor Member has canceled all Pre-Retirement Seminars scheduled from March through June until further notice. We made this difficult decision out of an abundance of caution to protect the health, safety, and welfare of our customers and staff as we navigate through this time of uncertainty caused by the COVID-19 outbreak.
While we expect to reschedule these seminars later this year, we'll be monitoring the situation as it evolves and provide event updates when details are finalized.
We encourage would-be attendees to stay informed while practicing social distancing and review seminar materials, which are all available online. The program booklet is posted on our Pre-Retirement Seminar web page, and all other items included in seminar kits can be found on our Educational Materials web page.
Thank you in advance for your patience and understanding – we look forward to getting back on track in the coming months.