SMART Discipline Income Protection Program: It Pays.
The SMART Discipline Income Protection Program (DIPP) provides payment for a specific amount and period of time to an employee suspended, dismissed or removed from service by the carrier for alleged violation of rules or operating procedures, provided that such violations do not come within the list of exceptions not covered by the program.
You choose the level of benefits you want, from $6 to $250 per day, all at low monthly assessments. The term of benefits — from 200 to 365 days — depends on how long you have been enrolled in the program.
SMART sponsors the Discipline Income Protection Program.
SMART Transportation Division members in the U.S. may enroll on a voluntary basis.
Contact your local DIPP representative for details, call the TD office, email DIPP_TD@smart-union.org or write to:
Discipline Income Protection Program
SMART Transportation Division
6060 Rockside Woods Blvd., Ste. 325
Independence, Ohio 44131-2378
Benefits schedule/plan description
Schedule of maximum benefits
Discipline Income Protection Plan booklet & summary plan description
This is only a brief description of the Discipline Income Protection Program. The program is governed only by the terms of the official plan document. If there is any conflict between this plan booklet & summary plan description and the official plan document or between the official plan document and any statement by any person (including a SMART employee or representative), the plan document will govern.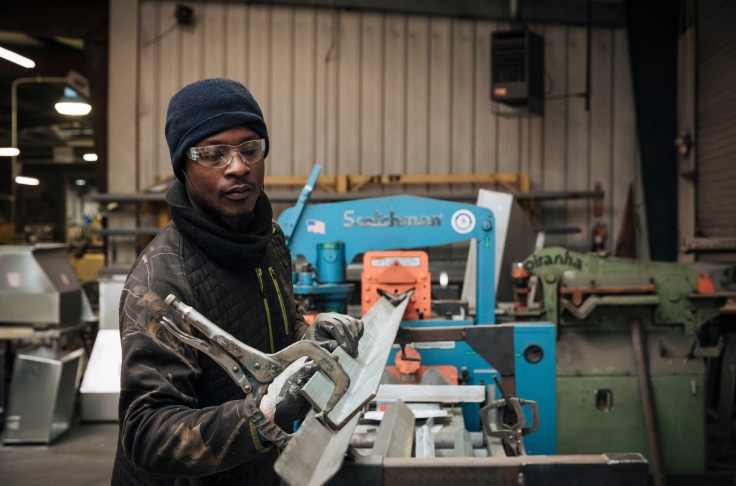 Become a SMART Member
Take the next step on your journey towards a rewarding career. Learn how you can become a SMART member.
Member Voices
Hear about the union directly from SMART members themselves.
Member Stories: Meet Carol Jones
Longtime Amtrak conductor Carol Jones — who is also a local chairperson with SMART TD Local 1361 out of New Haven, Conn. — shares her story of coming up in the transportation industry and working as a pioneering woman in the passenger rail sector.