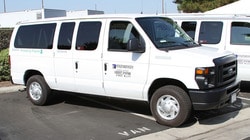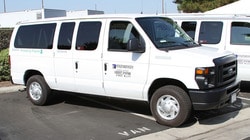 On March 6th, Sheet Metal Local 71 in Buffalo won a representation election at Renzenberger, Inc. This came by way of a unanimous vote by the company's drivers for SMART representation.  The election was a three way race between SMART, an independent union called the National Production Workers Union and a vote for no representation.
Fifty three new members comprise the unit which comes in addition to election victories in Binghamton and Rochester, NY.  Local 71 organizer Joe DeCarlo was heavily involved in this victory through his work in keeping the workers together during the campaign.
Renzenberger has over 200 locations across 31 states and provinces with a fleet of over 1,700 vehicles and drivers.  The company provides crew transportation services for North America's largest railroads by shuttling employees in between destinations.  In addition to the railroad industry, the company also shuttles oil and gas crews to their work sites.
The campaign started when a SMART TD Local 1566 Chairman, Brian Sharky contacted Local 71 about organizing these drivers since they were in direct contact with his members on the railroad.  The campaign progressed from there and will continue to grow as SMART starts engaging with more Renzenberger drivers throughout North America.