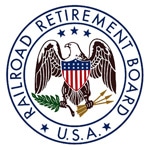 A contractor working with the Railroad Retirement Board (RRB) on the board's information technology initiatives, including RRB's online services, is seeking feedback from active railroad workers and retirees that will direct its future plans.
Accenture has set a Sept. 20 deadline for responding to the anonymous and voluntary survey.
The RRB will use the results gained from the survey to help drive future strategic plans for online offerings that will assist railroad workers and retirees alike.
Visit https://survey.us.confirmit.com/wix/p3092699632.aspx?csr=rrb to participate in the survey.