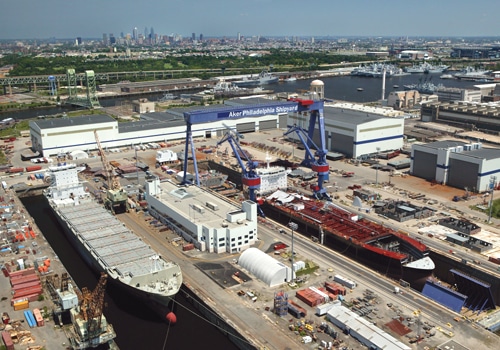 The Railroad, Mechanical and Engineering Department is excited to relaunch the Department's Report in the Member's Journal and online.  This page is devoted to news for members belonging to the local unions and General Committees under this Department. Be sure to check future issues for the latest updates coming from the Department.

International Representative Charles Fraley Retires
On December 31, 2020, Charles (Charlie) J. Fraley retired as an International Representative for the SMART Railroad, Mechanical and Engineering Department. He was appointed to the position on October 1, 2004.  As an International Representative, he negotiated, interpreted and applied agreements covering wages, hours, health benefits and other conditions of employment and represented employees in all conferences, negotiations or other proceedings with management. He also appeared and represented employees before any tribunal authorized to consider or adjust claims arising out of the interpretation or application of such agreements.
Prior to accepting the position of International Representative, Brother Fraley was General Chairperson for the Sheet Metal Workers' International Association. He serviced the commuter railroads in the Northeast along with Amtrak, CSX, Norfolk Southern, Springfield Terminal and D&H Railroad.
He hired on Penn Central Railroad in November 1975 as a laborer. In June 1976, shortly after Conrail was created, he became a sheet metal worker. He was Local Chairperson/President of Local Union 398 for seventeen years prior to accepting a full-time position as General Chairperson.
During his time working for the railroad, Brother Fraley was Chairman of the Selkirk Safety Committee, Co-Chairman of the Selkirk Safety Committee, Chairman of the Conrail Labor & Management Program, Chairman of various Conrail Quality Improvement teams, Waste Water Treatment Plant Operator, and Environmental Specialist. He was a member of the NRAB on the Second Division and various RSAC committees.
Brother Fraley received a High School Diploma in 1975 from Colonie Central High School and completed the Waste Water Treatment Plant Operator classes at Hudson Valley Community College and AFL-CIO Organizing Institute.
The Department thanks Brother Fraley for his dedicated service to the membership and wishes him a long and well-deserved retirement.
In the interim, International Representative Larry Holbert will continue to work hard to assist the General Committees, locals, and members under the Department and ensure they receive the highest quality representation. Brother Holbert has 41 years of railroad service.
Brother Holbert started his career with Burlington Northern Railroad in August of 1979, working in the Maintenance of Way Department until October of 1989. He then transferred into the Railroad, Mechanical and Engineering Department as a sheet metal worker apprentice. On April 9, 1990, he completed his apprenticeship and became a journeyperson. In January of 1996, he was elected to the position of Local Chairperson for Local 259 in Alliance, Nebraska, and in October of 2006, he was elected as an Executive Board Member to the U.S. District Council of Railroads. In June of 2008, he was elected to the position of General Chairperson for the U.S. District Council of Railroads, and then in May of 2011, he became an International Representative for this Department. Brother Holbert served as an International Representative until his appointment as Department Director in September of 2011, and he worked in this position until October of 2012 after the passing of his son, Michael. He returned to the International Representative position at this time and is currently serving in this role.
Brother Holbert and his wife Theresa have been married for 35 years, and they have three children. Jeffery, their oldest, lives in Alliance, Nebraska working for BNSF RR as an engineer. Their second child, Michael, lived in Alliance, Nebraska and was an electrician for BNSF Railroad. Their third child, Sarah, also lives in Alliance along with their three grandchildren. Sarah is a secretary working at Trinidad Bean Company.
Department Director Tony Iannone retired at the end of June in 2020. As of July 2020, Assistant to the General President and Special Counsel Donna Silverman oversees the Department and works closely with the International Representatives to serve the membership.