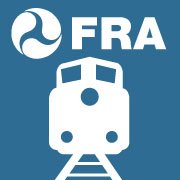 An update on the railroad industry's implementation of positive train control (PTC) will be one of the major topics covered in the next meeting of the Rail Safety Advisory Committee (RSAC) scheduled 9:30 a.m. to 4:30 p.m. Nov. 26, according to a notice published in the Federal Register.
The meeting will be at the National Association of Home Builders, 1201 15th St. NW, Washington, D.C. 20005. Representatives from 29 member organizations, including SMART TD, will convene at the meeting, which is open to the public on a first-come, first-served basis.
The agenda also will include remarks from FRA Administrator Ron Batory and committee reports from the Working Groups for Tourist and Historic Railroads; Track Standards; Passenger Safety; Part 225 Accident Reporting; Train Dispatcher Certification; and Signal Employees Certification and is subject to change, the Federal Register notice stated.
RSAC is a federal advisory committee to the FRA intended to develop railroad safety regulations through a consensus process.
More information about RSAC and a finalized agenda for the meeting will be posted on the RSAC website at least a week in advance of the meeting.