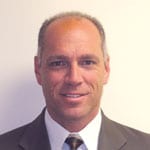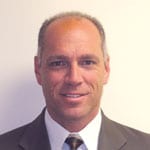 Following years of failed negotiations with the New York Metropolitan Transportation Authority's Long Island Rail Road, the official proceedings of Presidential Emergency Board 244 (PEB 244) began Dec. 2, 2013, at the New York Hilton in New York City.
MTA had been seeking three years of "net zero" wage increases and major concessions from labor on pension contributions, health and welfare contributions and work rule changes.
The past week's hearings, including testimony from various industry and financial experts, legal counsel and union leadership, were a clear indication of the commitment of the SMART Transportation Division's leadership to its membership of General Committee of Adjustment 505 on the Long Island Rail Road.
GO 505 General Chairperson Anthony Simon was joined by Transportation Division President John Previsich, Transportation Division Vice President John Lesniewski and members of GO 505 throughout the hearings as a coalition of unions worked tirelessly throughout the week to prepare and deliver labor's case and arguments before the board.
Simon has maintained a commitment to utilize the process of the Railway Labor Act in obtaining a fair agreement for the 2,500 SMART members employed on the LIRR.
"After an intensive and relentless week of deliberations, I can say that our organization left no stones unturned during these proceedings. We presented an excellent case before the board and we are determined to fight for our members in order to obtain a fair and well-deserved agreement for all," he said.
SMART International Representative Charles Fraley and SMART General Chairman John McCloskey were also in attendance and participated in the process, showing solidarity among the transportation and sheet metal divisions of SMART. SMART General President Joe Nigro has been kept informed of all matters in this ongoing dispute and has been supportive throughout the process, Simon said.
The board was provided an extensive history relative to other agreements in the industry, along with detailed financial information relative to the MTA's ability to meet labor's demands. The MTA has a robust financial plan that includes service restorations and extensive capital improvements, while standing firm on its unwillingness to provide wage increases to its represented workforce.