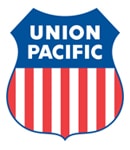 KANSAS CITY, Kan. — Authorities are investigating after a Union Pacific Railroad employee was found dead under a rail car in Kansas City, Kansas.
According to police, officers responded to reports of a person trapped under a train in a rail yard around 11:20 a.m. Tuesday.
Read more from WIBW.com.
The Union Pacific employee was SMART Transportation Division member Troy Jordan, 49, of Local 1403 of Kansas City, Mo.