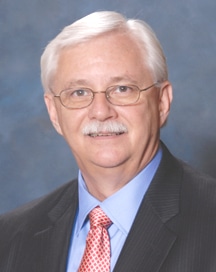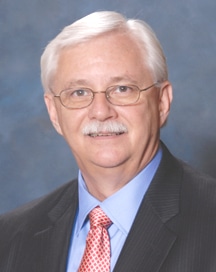 By International President Mike Futhey
I was asked if our Collective Bargaining Defense Fund, the UTU PAC and our recently inaugurated direct-contact-with-members outreach can stop the assault on labor by conservative extremists.
In union there is strength, and when members of all labor unions engage in political solidarity, the result is millions of union members and their families working toward a common goal of electing more labor-friendly lawmakers.
Consider what has been accomplished recently in Ohio and Wisconsin.
Demonstrations in Ohio resulted in hundreds of thousands of voters — union and non-union — signing petitions to force a November ballot referendum on legislation signed into law by the governor revoking public-employee collective bargaining rights. The referendum will allow voters to determine in November whether the law should be invalidated.
In Wisconsin, demonstrations resulted in drives to recall anti-labor senators who voted to revoke public-employee collective bargaining rights in that state. This summer, a special election will give Wisconsin voters opportunity to change the make-up of the Senate.
UTU members and retirees in Ohio and Wisconsin have been receiving direct mail pieces and/or a recorded phone message from me and their state legislative director informing them of what they can do to make a difference in their state. Other AFL-CIO unions are engaged in similar efforts.
Our objective is to keep our members and their families fully informed on political issues so that they can make informed choices at the ballot box. We also are engaged in voter registration and get-out-the-vote drives.
Ohio members are being informed where they can sign petitions to put that state's union-busting legislation to a direct-democracy test at the ballot box.
Wisconsin members and retirees are being advised which senators voted with labor and which senators voted to revoke collective-bargaining rights, so that when the special election is held this summer, they can make informed voting choices.
Similar efforts will be expanded to other states in advance of the 2012 congressional and White House elections.
Coordinating the UTU effort is our political consultant, Dean Mitchell, who has more than 20 years experience directing political campaigns on behalf of labor-friendly candidates. Dean's father was president of an American Federation of State County and Municipal Employees local.
Polling data validates that labor families vote at a higher percentage than the public as a whole, meaning our votes can make a difference when we work in solidarity on behalf of labor friendly measures and candidates.
Keeping our members and their families informed on political issues — through direct mail, recorded phone messages, the UTU News and the UTU website — will continue.
We have drawn a line in the sand from which we cannot retreat. We can and will make a difference. We will not go away. We will not forget.