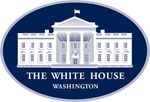 WASHINGTON – President Barack Obama, March 20, signed an executive order creating a second Presidential Emergency Board to help resolve an ongoing dispute between the Long Island Rail Road and some of its unionized employees.
The appointment of a second PEB means that a strike by members of the International Association of Sheet Metal, Air, Rail and Transportation Workers and other union employees that could have come as early as March 21 will now be put off until July at the earliest.
PEB 245 will provide a structure that allows the two sides to attempt to resolve their disagreements. In the 60 days following its establishment, the PEB will obtain final offers for settlement of the dispute from each side, and then produce a report to the president that selects the offer that the board finds to be the most reasonable.
The board's report is not binding, but the party whose offer is not selected would be prohibited by law from receiving certain benefits if a work stoppage subsequently occurs. If the two sides fail to reach a compromise based on the recommendations of the second PEB, LIRR workers can legally strike as early as July 19.
"I am obviously disappointed that New York's Metropolitan Transportation Authority rejected the findings of PEB 244," said SMART Transportation Division President John Previsich. "While the board's recommendations did not include everything our members on the LIRR were seeking, I do think they provided an equitable framework for resolving this matter without a work stoppage."
The first PEB recommended that the LIRR pay wage increases totaling 18.4 percent over six years (2.9 percent per year) and that employees begin contributing to health insurance premium costs. After factoring in the recommended employee health insurance contributions, the board's recommendations will produce net wage increases of 2.5 percent per year.
The recommendations were retroactive to June 2010.
"The recommendations of the first Presidential Emergency Board ignored the enormous burden that a 17 percent wage increase over six years without a single change in work rules or other cost offset would place on the MTA's budget," said MTA spokesman Aaron Donovan.
The members of PEB 245 are: Joshua M. Javits, appointee for chairman; Elizabeth C. Wesman, appointee for member; and M. David Vaughn, appointee for member.
"I appreciate that these dedicated individuals have agreed to devote their talent and years of experience working on labor-management disputes to help reach a swift and smooth resolution of this issue," Obama said.
Javits is a self-employed mediator and arbitrator for labor-management, pension, commercial, contract and a variety of other disputes. He served on PEBs in 2007 and in 2009. From 1993 to 2001, Javits was a Partner at Ford & Harrison L.L.P., where he also served as Executive Director of the Labor Relations Association of Passenger Railroads. He was appointed as chairman and member of the National Mediation Board (NMB) from 1988 to 1993, where he was responsible for administering the Railway Labor Act governing labor relations in the airline and railroad industries. He was a labor-management arbitrator of record in more than 100 cases between 1985 and 1988, serving on numerous arbitration panels, including the AAA, the Federal Mediation and Conciliation Service and the NMB.
Wesman has been a full-time labor and employment arbitrator since 2000 and has practiced arbitration/mediation since 1981. She has arbitrated disputes in a wide array of industries, including railroads, aerospace, police and fire departments and public and private universities. She was previously associate professor of Strategy and Human Resources/Industrial Relations at Syracuse University from 1981 to 2000. She was also an adjunct professor at the Rochester, New York, Extension Division of Cornell University from 1990 to 2000.
Vaughn has been a full-time neutral arbitrator and mediator specializing in labor and employment disputes since 1984. He has served on three previous railroad industry PEBs. He has been handling railroad cases since 1984 and has issued hundreds of awards. His current public law board appointments include Burlington Northern Santa Fe Railway (BNSF) and United Transportation Union (UTU), CSX and the Brotherhood of Locomotive Engineers and Trainmen – Teamsters (BLET), and BNSF and Brotherhood of Maintenance of Way Employes – Teamsters (BMWET). He holds numerous umpireships and panel appointments, including Railway Labor Act panels withUnited Continental and Air Line Pilots Association, USAir and Association of Flight Attendants, and UPSA and Teamsters.