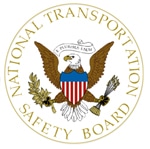 Federal regulators who concluded that an engineer's sleep apnea caused a deadly train derailment in New York adopted several recommendations Wednesday for better screening of such disorders, including a call for improved physician training.
The National Transportation Safety Board, meeting in Washington, approved all the conclusions and recommendations in a staff report that examined five Metro-North Railroad accidents in New York and Connecticut in 2013 and 2014.
Read the complete story at Television Station WTNH.