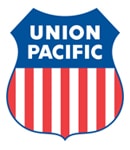 WASHINGTON – An oncoming freight train sounded its warning, and track guard gates started to descend. But the crowd was cheering, a marching band was playing, the lights of a police escort were flashing and a truck driver towing a parade float of wounded veterans and their wives in Midland advanced heedlessly into the crossing.
The train rammed the float at 62 mph, killing four veterans and injuring 11 other veterans and their wives.
Read the complete story at the Lubbock Avalanche-Journal.