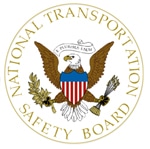 WASHINGTON – The National Transportation Safety Board on Tuesday added railroad tank car improvements to its list of "Most Wanted" safety improvements, reflecting a heightened awareness about problems in transporting crude oil and ethanol by rail.
It was the first time the issue has appeared on the board's annual list of safety priorities since it issued the first one in 1990. The board also renewed its call for railroads to install Positive Train Control, a collision-avoidance system, by the end of the year.
Read the complete story at McClatchy Washington Bureau.