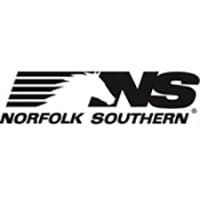 The Surface Transportation Board (STB) chairwoman has asked Norfolk Southern's CEO to keep the board apprised as the carrier begins to add elements of Precision Scheduled Railroading (PSR) to its operations, Trains Magazine reports.
The letter from Ann Begeman, sent Nov. 27 to NS CEO Jim Squires, requests that the carrier begin weekly conference calls with the STB to report operational changes, the magazine reported in an article posted Nov. 29.
The requirement of updates from NS mirrors the approach STB has taken in handling another Class I that is trying out PSR.
Union Pacific (UP) announced in early autumn that it also had begun adopting aspects of PSR as part of its "Unified Plan 2020" initiative. PSR is a strategy by the late CSX CEO E. Hunter Harrison that he implemented at both Canadian National and Canadian Pacific and requires cargo to be ready when rail cars arrive for loading or risk being left behind, among other aspects. Both Canadian carriers reported financial benefits after these implementations.
When Harrison moved to CSX in early 2017 and began adding PSR to that carrier's operations, CSX received substantial criticism from shippers amid reports of service problems as the year progressed. This drew the attention of STB and resulted in a hearing before the STB to address the carrier's difficulties.
To avoid a repeat of those problems encountered by CSX, a letter from the STB sent in September to UP sought weekly updates on the implementation.