Victory In Long Island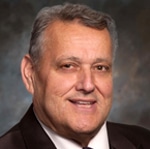 I am pleased to report that SMART (International Association of Sheet Metal, Air, Rail and Transportation Workers) members at the Long Island Rail Road, along with their brothers and sisters at allied Unions, have finally attained a hard earned and fair contract that will avoid a disaster for workers and communities on Long Island.
These members have sacrificed much during these past five years while never faltering in servicing the traveling public with their unmatched professionalism and dedication. This is not a fight they chose but, nevertheless, they fought tooth and nail to ensure a fair contract to fulfill the fair day's pay for the fair day's work they contribute day in and day.
I would like to personally thank GCA 505 Chair Anthony Simon, who served as the leader of the Union coalition, for his tireless leadership and patience during this crisis.  He is not only a credit to this organization, but a valuable leader with a bright future in this organization and within the American Labor Movement.  I would also like to recognize General Chairman John McCloskey who represents railroad sheet metal mechanical and engineering workers at the LIRR.  I would also like to thank Transportation Division President John Previsich who stood side by side with us in support of the members working at the Long Island Rail Road.  Governor Cuomo and the bipartisan delegation of leaders across Long Island who stood with us also are deserving of praise.
Our work is not yet done.  Members of this organization, sheet metal workers across the United States and Canada, conductors, engineers, rail road mechanics, aviation workers, sign workers and everyone in between, stood shoulder to shoulder in solidarity with our brothers and sisters in Long Island.  Our work paid off.  Now it is time to apply our strengths everywhere else – the strength that comes from the solidarity of this membership and working families across this country.
SMART, the International Association of Sheet Metal, Air, Rail and Transportation Workers, is one of North America's most dynamic and diverse unions with 216,000 members. SMART's members ensure the quality of the air we breathe, promote energy efficiency, produce and provide the vital services that move products to market and passengers to their destinations. We are sheet metal workers, service technicians, rail road mechanics, bus operators, engineers, conductors, sign workers, welders, production employees, airline employees and more. With members in scores of different occupations, we advocate for fairness in the workplace, excellence at work and opportunity for all working families.
Joseph Nigro
SMART General President