Vendor American Products taking bulk orders of facemasks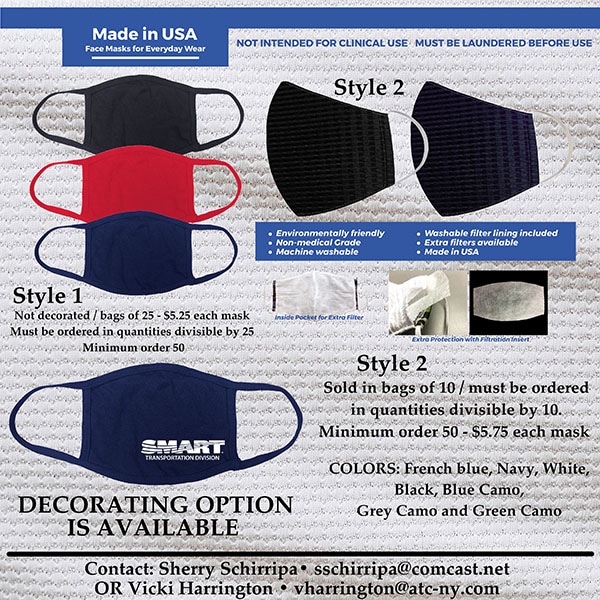 Arrangements have been made to have bulk quantities of facemasks for order through American Products Inc., an endorsed SMART Transportation Division vendor.
Two style options are available – one with a washable filter insert and a second single-layer cloth mask.
These are customizable and available in minimum quantities of 50 from the vendor. Contact Sherry Schirripa (sschirripa@comcast.net) or Vicki Harrington (vharrington@atc-ny.com) if interested in placing an order.