UTU poll finds support for Amtrak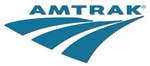 A public opinion survey done for the United Transportation Union found strong support for Amtrak in three conservative, Republican-dominated districts where service exists. Less than a quarter of respondents favored eliminating Amtrak funding.
The survey focused on three districts in Illinois, Missouri, and North Dakota. Even in these traditionally conservative districts – all currently represented by Republicans in the House of Representatives – 65 percent said that Amtrak funding "should continue at current levels or increase" when told eliminating federal assistance would lead to elimination of the service, with only 21 percent of respondents saying they believe funding for Amtrak should be eliminated.
Read the complete article at National Association of Railroad Passengers.