UPDATED: RRB announces pre-retirement seminar schedule from spring through fall 2020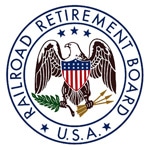 The Railroad Retirement Board (RRB) has announced its schedule of pre-retirement seminars for the spring through the fall of 2020. The RRB hosts these seminars for rail employees and spouses who are within five years of retirement.
Registration is required to ensure accommodations and materials for all attendees, who are encouraged to bring original records (or certified copies) of documents required in order to file a Railroad Retirement application (such as proof of age, marriage or military service), along with an additional copy of each item to leave with field service staff.
While most of the program focuses on various aspects of Railroad Retirement benefits, each seminar closes with a brief presentation on railroad unemployment and sickness benefits to help prepare union officers for sharing reliable information with their members.
To RSVP for one of the seminars, visit the RRB website and select your local seminar from the scheduled list and follow the online registration link. To RSVP on paper, use the PDF registration form posted on the pre-retirement seminar webpage and print it and complete, then mail or fax your completed form to your local field office. Contact information for each office hosting a seminar can be found by clicking here. Online registration will be available approximately 60 days before the date of each seminar. Registration will close for any seminar that reaches capacity.
Unless otherwise noted, seminars begin at 8:30 a.m. and are held over the course of four hours. Doors open 30 minutes prior to start time. Security screening will be required for seminars hosted inside any federal buildings and photo ID will be required. No weapons are permitted in federal buildings. Please let the RRB know if you have signed up for a seminar and are unable to attend.
Dates and seminar locations:
8:30 a.m. – 12:30 p.m. (doors open at 8 a.m.) March 27, Covina, Calif — Courtyard by Marriott, 14635 Baldwin Park Towne Center, Baldwin Park, CA PARKING FEE: $4
April 24, Plainview, N.Y. — Holiday Inn Plainview – Long Island, 215 Sunnyside Blvd.
April 24, Ashland, Neb. — Eugene T. Mahoney State Park, 28500 West Park Hwy.
May 8, Boston, Mass. — 408 Atlantic Avenue, Room 217 and 237
May 8, Lakewood, Colo. — Holiday Inn Denver – Lakewood, 7390 W. Hampden Ave.
May 15, Kansas City, Mo. — Richard Bolling Federal Building, 60 I E. 12th Street, Room G-41, (Dogwood Conference Room)
May 29, Cleveland, Ohio — Sheet Metal Workers Local 33, 12515 Corporate Drive, Cleveland, Ohio
June 5, Little Rock, Ark. — Comfort Inn & Suites Presidential, 707 Interstate 30
June 5, Totowa, N.J. — Holiday Inn, 1 US Highway 46 West
June 12, Fort Worth, Texas — Hampton Inn & Suites, Fort Worth-Fossil Creek, 3850 Sandshell Drive
June 12, Indianapolis, Ind. — LaQuinta Inn & Suites Indianapolis, S, 5120 Victory Drive
June 26 — Tinley Park, Ill. — Tinley Park Convention Center, 18451 Convention Center Drive
September 18 — Albany, N.Y. — site to be announced 60 days prior to seminar
October 23 — Philadelphia, Pa. — site to be announced 60 days prior to seminar
October 30 — Pittsburgh, Pa. — site to be announced 60 days prior to seminar