Online fundraiser begun for crew hurt in N.Y. derailment
An online fundraising effort has been started for a SMART TD conductor and an engineer who were severely injured Feb. 15 when their train derailed in Attica, N.Y.
Conductor Ben Garland of Local 1566 out of Buffalo, N.Y., and engineer Dave Tobey were hospitalized after their Norfolk Southern locomotive left the tracks and caught fire.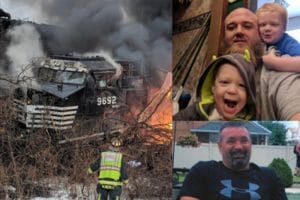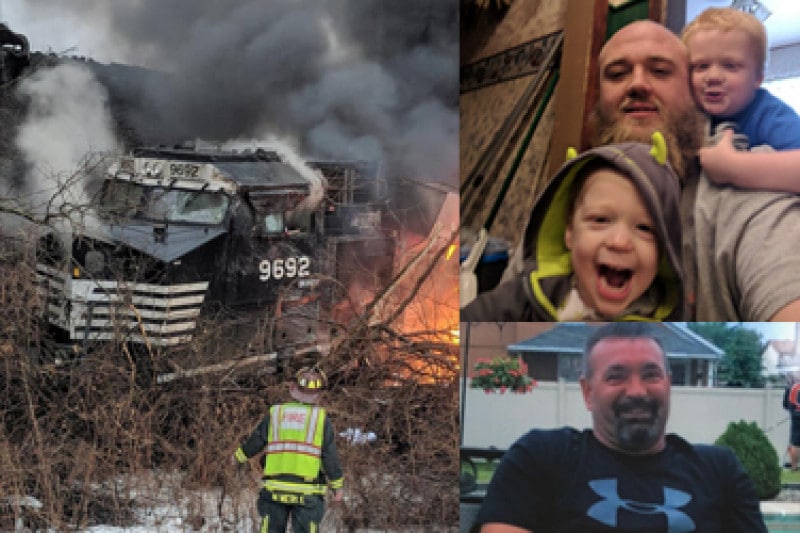 The fundraiser is available here: https://www.gofundme.com/dave-bens-railroad-medical-fund
Proceeds from the fund will be divided evenly among the men's families as they recover from their injuries, which include fractures, spinal trauma and facial injuries.
A Local 1566 member who said he didn't want to be named said he went to visit the accident site and couldn't believe what he saw.
"I've never seen anything like it," he said.
Online video footage from a drone posted by WHAM TV Channel 13 out of Rochester N.Y. shows a sinkhole underneath the tracks at the accident site. Local authorities said the cause of the derailment was under investigation.
Members have been pulling together to help the families of both men as they begin the road to recovery from their injuries.
"The families have been astonished by the amount of support," said the Local 1566 member. "We've worked with these people — they're family."