NEMIC To Offer Several New Infection-Control Certifications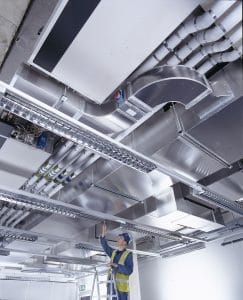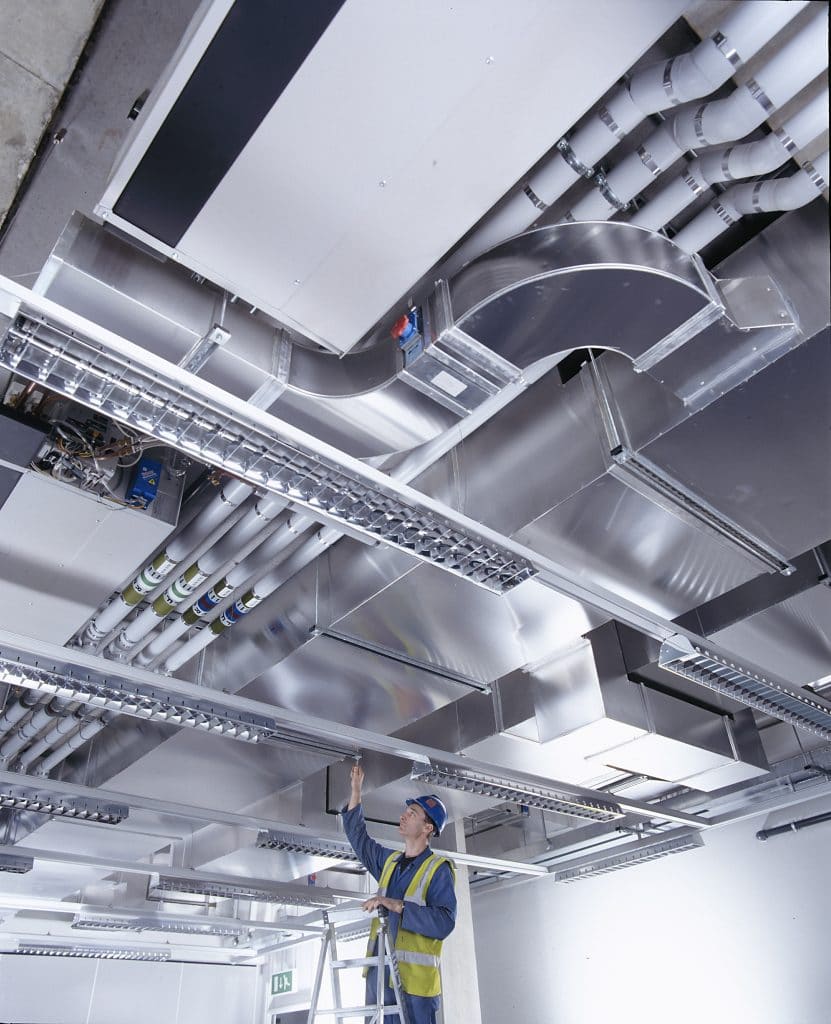 The Hippocratic Oath is an oath historically taken by physicians. In its original form, it requires a new physician to swear to uphold specific ethical standards. The oath is considered a rite of passage for medical practitioners and, although various modernized versions are often used these days, the message delivered is still the same: "Do no harm."
Workers performing construction, renovation or maintenance activities in a health care environment may not take the Hippocratic Oath, but undoubtedly they do not want to harm anyone either. And, as we see construction projects in the health care industry continue to outpace construction in other sectors, the oath must extend beyond the traditional medical community.
Understanding the need for construction workers in the health care industry to be properly trained and certified, NEMIC will introduce six new certifications over the next two years that cover the broad range of tasks, techniques and skills needed for work that meets the industry's Infection Control Risk Assessment (ICRA) protocols.
Safe work near active areas 
With so many facilities expanding and/or renovating, ICRA aims for patient safety when work is being done near or even directly adjacent to active treatment areas.
The first certification, ICRA/Certified Healthcare Environment Worker, introduced in late 2016, is the basis upon which the subsequent certifications will build. The healthcare environment worker will understand the basics of infection control and the role of the construction worker in preventing the spread of infection. The certified healthcare environment worker is trained and certified in ICRA policy and protocol.
NEMIC is expected to institute two additional certifications in 2017, with the final three certifications to be implemented in 2018.
The risks to patient health—and to facilities' insurance costs—make ICRA capability a fast-growing requirement for contractors and workers alike.
Each of the certifications requires members to attend courses developed and taught by the ITI and pass a test to receive their certification. Those who become certified will receive a photo ID card that shows his or her certification type, certification number and the date the current certification expires. All certifications must be renewed every two years.
"These certifications open up a new market share for our SMART signatory contractors and members working in health care facilities," said Dave Bernett, NEMIC's Administrator. "With an aging population, the nation's hospitals, nursing homes, acute care facilities, general medical facilities and even local drug store pharmacies that administer flu shots all are going to be expanding and modernizing.
"Because these facilities have mandates in place from the Centers for Medicare and Medicaid that affect their budgets, having a certified workforce protects the facilities' bottom line and the patients they care for."
[text subhead]
ICRA certs give contractors, members edge to win work 
NEMIC Director of Certification Gary Andis explained that the new certifications go far beyond what any other group offers workers in the health care construction industry.
"We are currently the only group that requires our members take—and pass—a test to assess knowledge at the end of the training program," Andis said. "The test isn't easy—only about 62 percent of participants in the pilot program passed—but the rigor of the program will ensure that we are producing highly qualified technicians and supervisors with the right skills for our market."
Health care facilities are unique in that many operate 24 hours a day, 365 days a year. Performing maintenance, construction and renovation projects in that environment poses concerns beyond your traditional facility. Health care-associated infections (HAIs) are especially concerning.
The Centers for Disease Control and Prevention (CDC) estimates that every year some 648,000 patients in the United States develop infections during a hospital stay, and about 75,000 of those patients die. Due to the vast number of HAIs recorded, the Centers for Medicare and Medicaid have implemented a strategy of withholding reimbursement to health care facilities for failure to properly institute infection-control measures—and each year, the percentage withheld increases.
While it is impossible to measure the exact number of patients that developed HAIs from facility-related construction or maintenance activities, a 2011 survey analysis by the Centers for Medicare and Medicaid concluded that each year an estimated 5,000 patients develop an HAI that ultimately leads to death as the result of ongoing construction.
Sector grows by the billions 
In the first half of 2016, construction in the health care industry rose by 2.2 percent, or $19.6 billion, from the same period the previous year. Economists from the American Institute of Architects predict that 2017 will see that number double.
"The work is emerging and the need will continue to grow as baby boomers age and their health care needs expand," Andis said. "NEMIC and the ITI are creating new opportunities to put members to work, and this certification and the subsequent certifications we are working on will ensure that our contractors working in the health care market have access to employees that have proven they understand the intricacies of ICRA.
"Receiving a certificate for sitting through an eight-hour class doesn't prove you absorbed the information. But, passing a rigorous test shows you understand and grasp the subject matter."