Measure to save Southwest Chief passes Colo. House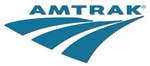 PUEBLO, Colo. – A bill to save Amtrak's Southwest Chief rail line through Southeastern Colorado passed the state House March 19, Pueblo County Commissioner Sal Pace said.
HB14-1161, sponsored by Rep. Leroy Garcia, D-Pueblo, passed on a 44-20 vote.
Read the complete story at The Pueblo Chieftain.