Happy 4th of July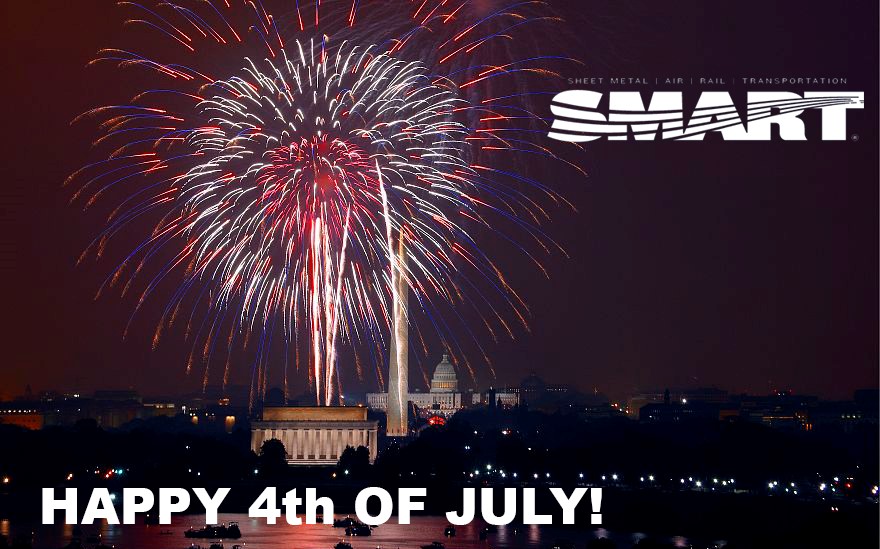 On the 4th of July, we celebrate the founding of the United States and the rights and liberties we enjoy as Americans. It is a time to look to the past and honor the sacrifices of prior generations that built this nation.
It is also a time to look forward and remember that freedom is not free. When we take our hard-earned blessings for granted, we risk losing them. We each must take responsibility to participate in our democracy, and to stand together as we continue building a nation that truly delivers on the promise of the American Dream.
As we spend time with our friends, family and loved ones this 4th of July, our union also celebrates what we have won for working families. We have a strong voice on the job and in our industry because of the hard work and victories of those who came before us.
Our union is also focused on the future – moving forward and actively shaping the industries we represent. That requires us to be nimble and resilient, adapting to the challenges we face. It is easy to get bogged down by challenges. Rather than look back, we must continually work to be forward-looking, charting our path forward as our industries evolve while the landscape around us continually changes.
Many generations have worked hard and sacrificed to win our freedoms, build our nation and protect our democracy. Let us show the same courage and character in defending those freedoms today, and in building our union for the future.
Happy 4th of July!
In Solidarity,
Joseph Sellers, Jr.
SMART General President