Great Lakes plane has landing gear failure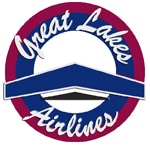 TELLURIDE, Colo. – A small passenger airplane skidded to a halt on the Telluride Regional Airport runway on Sunday afternoon after part of its landing gear failed, but no injuries were reported.
The Great Lakes Airlines two-engine Beechcraft 1900 was flying in from Denver with around 10 passengers and two pilots on board. As the aircraft approached TEX at around 1 p.m., warning lights went off, indicating that landing gear on the left side of the plane near its wing had failed to lock, according to the San Miguel County Sheriff's Office.
Read the complete story at the Telluride Daily Planet.