GP Sellers: The Value Of Strength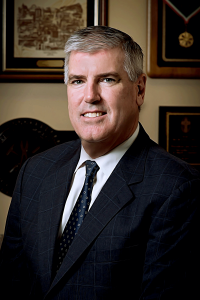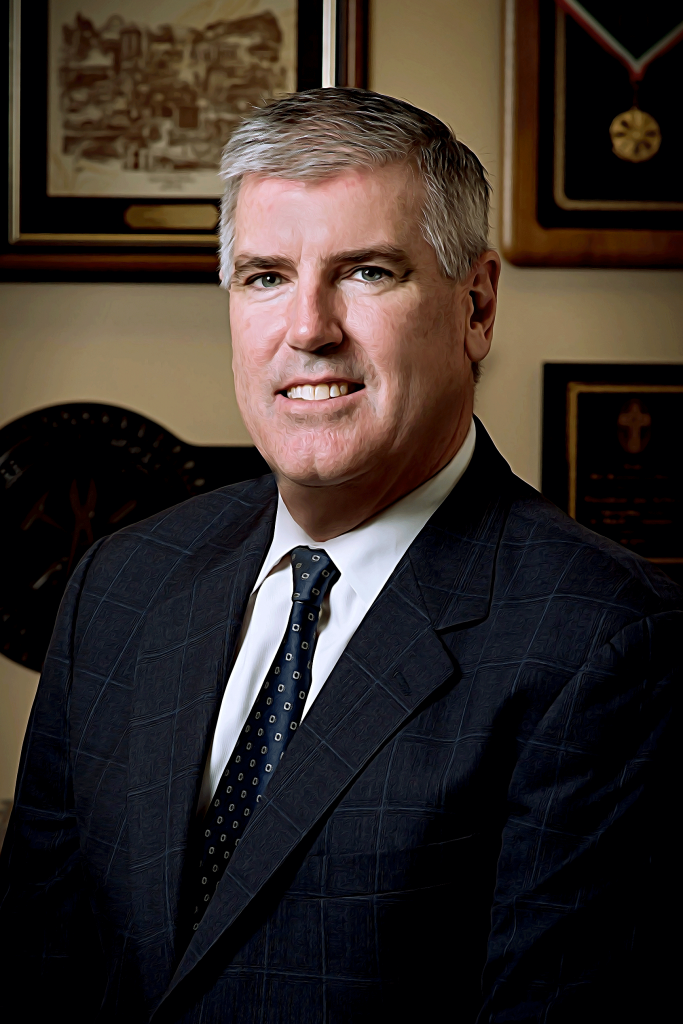 Whatever the group or organization, it is an honor to serve in office. For a union, however, it is even more special. In our organization we are all workers, joining together for mutual strength and support as we build a better future for our families. We are in this together.
One of my top priorities is to make sure that we—from the newest members to the international staff—recognize that every member is significant and that each of us has both the opportunity and the obligation to make a difference.
I want to acknowledge Joseph Nigro for his hard work, and we will be diligent in continuing our vision: serving members across the U.S. and Canada by improving responsiveness and efficiency while positioning ourselves to take advantage of the opportunities ahead.
As a second-generation sheet metal worker, being chosen as General President by our General Executive Council means that I have the opportunity—and the great responsibility—to serve you, the hard-working members and families of SMART.
Members Deserve Respect—and Results
I take office with the continued focus on what's best for all members—the common good of our union. I will use our unified strength to keep improving SMART's efficiency, effectiveness and power for helping our membership gain more work, more respect and a higher standard of living.
As a united union, we are more than numbers. Each of us brings different talents and abilities to this shared struggle for worker dignity and representation, and we will be far stronger by helping all members to realize their potential and make their contributions.
When we work together, we move SMART forward and add to the value of our union, and our officers and staff will join the effort—at every level in every part of North America. We have a strong team and are constantly working to maximize efficiencies while maintaining support for our locals and related bodies.
This summer, for example, hundreds of SMART's leaders and staff will attend three separate working conferences and regional meetings to gain knowledge and expand the skill set that will help them become even more effective as their members' representatives and organizers (p. 20).
Our work to enhance leadership skills also benefits from unification. Our Education Department is adapting proven courses from the Sheet Metal curriculum into training for Transportation Division leaders in organizing, communication and representation (p. 26).
Professional development is just one way we make sure that our people and our programs put members first. In this issue and online you'll see stories about the many ways we are using our power toward that central goal.
Combined Strength, Collective Action
Our more than 200,000 members create power and resources that benefit transportation and sheet metal members alike. You'll see that joint strength in political action.
At the North America's Building Trades Unions Legislative Conference this spring, our Political Action League made sure SMART voices were heard in the sessions and in Congress.
Despite today's gridlock and antiunion fervor, we helped to win two victories for members: a new energy efficiency law that can mean more HVAC work, and new National Labor Relations Board regulations that strengthen workers' rights in representation elections (p. 17).
Work, Health and Retirement
Our union works hard to bring economic security to members in every craft and to retirees as well. Our size and expertise are showing their value, as when a Transportation Division General Chairman facilitated a Project Labor Agreement for both sheet metal and track work on the busy Long Island Railroad (p. 24).
Union skills and training bring work directly as well. New ordinances across Ohio require that fire life safety work be done by specially trained and certified members (see p. 28). We win jobs and protect them as well. Like the retired member whose career was backed by Halifax Local Union 409 (p. 36) and the Brother in Wisconsin Local 565 who was reinstated after a dispute (p. 31).
Unions also mean secure retirement. In this issue, we clarify that the Sheet Metal Workers' National Pension Fund is not covered by suspension-of-benefit provisions of MEPRA, the new law on multiemployer pensions (p. 22). Yet MEPRA may affect some local and other plans, so we explain it as well (p. 21).
Security also means more than finances. To protect health, the Sheet Metal Occupational Health Institute promotes local health screenings—like one where a member got an early detection of cancer (p. 30).
Listening to Members—and Responding
Helping the members requires that leaders know your ideas and interests. Our recent survey showed that Sheet Metal and Transportation Division members wanted news about the other's craft and industries and that both had strong interest in getting news online.
We are responding—and reducing costs—by gradually blending SMART content and placing more of it online. This issue gives you a postage-paid card to opt out of the print edition of The Members' Journal and read the online version (see p. 25).
I encourage you to select your form of communication. Digital formats save printing and postage costs—with the same magazine on our website. We also help our environment.
In this message, I've mentioned just a few ways your union creates value. Whichever strike a chord with you, I will, as your General President, work to advance SMART with one focus: to serve the members and work for the common good.
Together, we will strive not only to gain more work and more respect but also to secure and improve the many benefits that union membership provides.
Fraternally,
Joseph Sellers, Jr.
SMART General President