GP: Common issues: The heart of the matter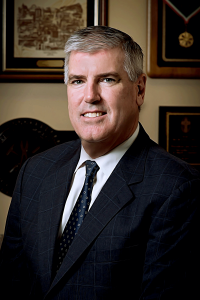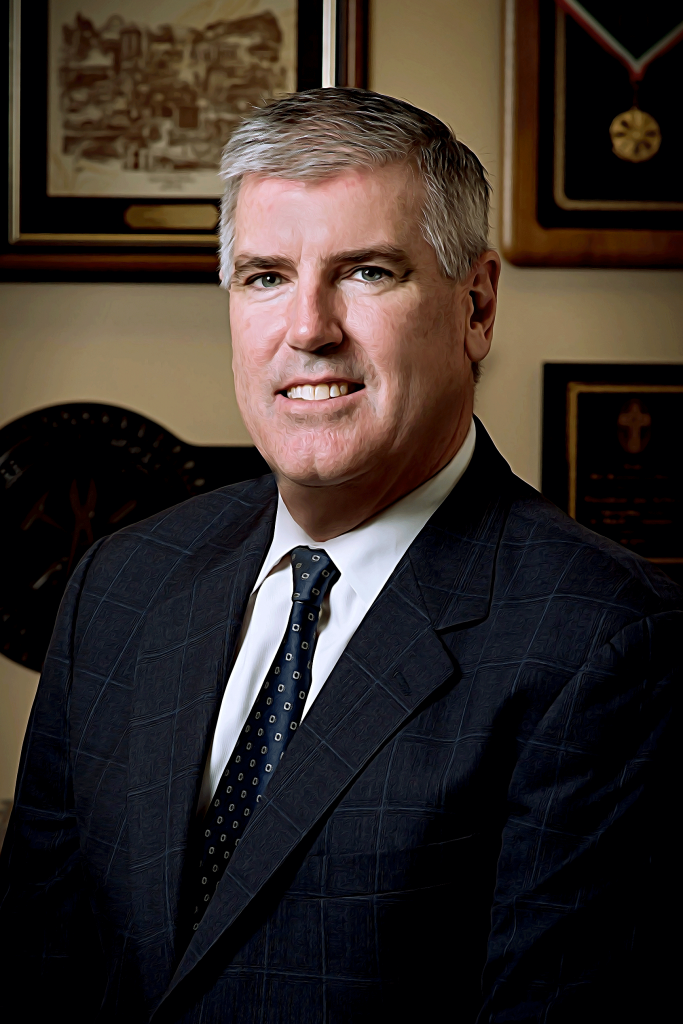 As is traditional at the start of a new year, our union—members and the organization that serves them—is looking ahead. Continued growth will add to our strength in the workplace and in politics, in 2016 and beyond.
In this unusual political year, so much has already happened that it can be hard to remember we are still several months away from the November 8 General Election.
As a Union and as individual voters, our task is to look beyond all the "breaking news" and stay focused on what really matters—our Union issues, the common concerns that should drive our votes.
These are the same things that our prior generations have talked about, that my father talked about at our dinner table 30 and 40 years ago, and our recent member survey confirmed it. Members give the highest emphasis to the pragmatic issues at the heart of working life and trade unionism: Jobs and hours; wages and benefits; secure retirement; representation and respect for workers and contracts; organizing to add employers and members.
This is Unionism: the needs we have in common, the things that unite us. For ourselves, our families, and our Union, we must stay united as Union members to wield our strongest collective voice as we pursue those basic interests in the workplace, at the bargaining table, and in elections at all levels.
Union to the core
This issue of The Members' Journal focuses on those central union matters, from the political news to the special focus section on pages 16–24. There are two broad themes.
First is organizing and strategies, starting with the many efforts to add members and employers so we continually gain strength in each shop, each market, and each industry. It means working with "Jobs to Move America" to build plants under PLAs where rail cars will be built Union, too. It is lobbying to defeat anti-union legislation like our Brothers and Sisters did in New Mexico.
Organizing and strategies include the many ways we build our strength and our power.
The other broad term is contracts, which fix our hard-earned wages and benefits, define our workplaces, and support the steadfast negotiation and representation that brings our shared potential to individual members.
Success on those issues involves us taking a stand for each other, in solidarity. There is no better example than Local 66 members who are nine months into a stand at North shore Sheet Metal in Western Washington. Their struggle is to ensure that our core values are not compromised through negotiations and to protect those values across our industry. Local 66 needs our support!
Contracts are a process and its results, the concrete Union gains that we negotiate and protect with our considerable strength and power.
What those two broad areas have in common is that they rely on our collective strength and concerted action. They rely on solidarity. On focusing our efforts. On standing together as a Union.
The timeless slogan says it all: United we bargain. Divided we beg.
Unity matters
Make no mistake, elections involve all of these elements, too. We organize volunteers and voters to elect pro-union candidates. Our strategic political action is part of democracy's "contract" in which voters support candidates who support their issues and programs.
This Fall, when we're (probably) down to one candidate from each of the major parties, those common issues for all working people must be the driving force in our individual and collective efforts. Yes, there will be a lot of action between now and Election Day. As voters and volunteers, if we stick with the issues, the choice will be clear: a proven friend of labor or an anti-union demagogue.
On our side, where the fight is for a White House that will address our bread-and-butter concerns, we will have someone we can work with.
When the crucial home stretch arrives, we must be ready to work and vote for the pro-worker side. We will unite to elect a President (and Congress) who side with Labor and with our most basic concerns.
Our role this Fall will be strategic—and highly visible: educating our members and other voters and building support for our candidates up and down the ticket. In turn, those who we help to elect will have the core principles of working families clearly in mind when they take office and fulfill their role: creating jobs and investments and policies that will help members of SMART and of other unions as well.
Standing united with the house of Labor, we will turn out to bring in a new President—and a new day for working families in America.
Fraternally
Joseph Sellers, Jr.
General President