Former General Chairperson Charles P. Jones dies at 91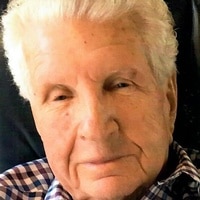 Charles P. Jones, 91, a former general chairperson of the Conrail East division of the UTU, died Feb. 26, 2018, in his home in Runnemade, N.J.
He became a member of Lodge 257 of the Brotherhood of Railroad Trainmen on May 12, 1953, as a front brakeman for the Pennsylvania Railroad.
Jones was a 33rd Degree Master Mason, member of the American Legion Post 100, a Navy veteran of World War II and an Army veteran of the Korean War.
Jones led strikes in 1983 against New Jersey Transit and SEPTA in the wake of Conrail's abandonment of passenger rail service, which had thrown the contract status of members into disarray.