Feds say rule on oil train reporting permanent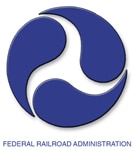 The Federal Railroad Administration said Wednesday that train companies must continue reporting crude oil routes and volumes to state authorities concerned about derailments and fires. The interim regulation requiring notification will become permanent.
Oil-hauling railroads include Omaha-based Union Pacific and Berkshire Hathaway-owned BNSF Railway.
Read more from Omaha.com.