FAA proposes fines against Southwest, Great Lakes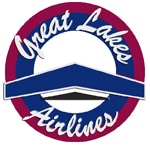 The U.S. Federal Aviation Administration on Monday proposed fining Southwest Airlines $325,000, saying the Dallas-based airline operated a plane that had improper modifications.
The U.S. agency alleged in a statement that the incident, from August 2011, involved the faulty installation of a switch on a Boeing 717 that allows crews to test the plane's windshield heating system. The plane was operated by AirTran, which Southwest bought in 2011.
Read the complete story at the Chicago Tribune.