Conductor makes special delivery boy will never forget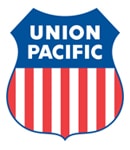 CLINTON, Utah – A simple act of kindness is something a 12-year-old boy with an autism spectrum disorder is going to remember for the rest of his life.
Matthew Mancil loves trains.
"I don't know how it started, but he just absolutely loves them," Aaron Mancil, Matthew's father, said.
Read the complete story at the Deseret News.
(Do you know who this conductor is? Email us at news_TD@smart-union.org.)