Canadian Pacific explores take over of NS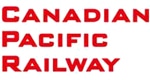 Canadian Pacific Railway Ltd., the second-biggest railroad in Canada, is exploring a takeover of U.S. carrier Norfolk Southern Corp. in a fresh attempt to consolidate the North American industry, according to people familiar with the matter. The shares surged on the news. Canadian Pacific is raising financing and has held early-stage merger talks with Norfolk Southern, which is valued at about $24 billion, said two of the people, who asked not to be identified because deliberations are private. Discussions are preliminary and talks may not progress or lead to a deal, they said. Representatives for Canadian Pacific and Norfolk declined to comment.

A move for Norfolk Southern, the second-biggest railroad in the eastern U.S., would revive Canadian Pacific's effort to build a transcontinental carrier after talks with CSX Corp. failed last year. In floating the idea of a CSX tie-up, Canadian Pacific Chief Executive Officer Hunter Harrison upended the long-held view in the industry that it was fruitless to even discuss another merger because regulators would object. Read more from Bloomberg Business.