Amtrak marks 42 years of service with funding plea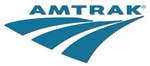 Amtrak marked 42 years of service on May 1 with a plea for more money from Congress.
CEO Joe Boardman said Amtrak remains a "vital part" of the nation's transportation system, but can't continue to fulfill its "national mission" without more money from Washington.
 Read the full story at The Hill.