Amtrak carried record passenger traffic in 2012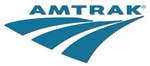 Perhaps sparked by highway congestion or the hassle of air travel, Amtrak's passenger rail service has been the nation's fastest growing mode of transportation, according to a new report that urges Congress to push forward with a coordinated national rail plan.
The government-subsidized railway carried a record 31.2 million people last year, a 55 percent increase since 1997, according to a study by the Brookings Institution.
Read the complete story from The Washington Post.