Amtrak, beware?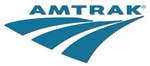 What's up with California Rep. Jeff Denham? Enquiring Amtrak enthusiasts would like to know.
According to a report by Politico transportation writer Adam Snider, the Republican representative from California's 10th Congressional District "has been busy with rail lately, hitting up both New York and Illinois in the past few days."
Snider writes further: "Fresh off roundtables in Chicago and Springfield, Ill., Denham told Morning Transportation that his look at Amtrak's long-distance trains is all about the limited money."
"Like anything in government, we've really got to look at the dollars and cents behind it. How do we fill seats? It's one thing to have the transportation — it's another thing to have it sitting empty," Denham told MT.
How do you fix that, Snider asks?
"I think we have a variety of different options. Everything from cancelling them altogether to using private industry. Even looking at a state-supported route type scenario — where is it of greatest value to each state, or is it of great value?"
The last Amtrak bill, in 2009, shifted some of the financial burden for shorter routes to states, a model Denham is eying, Snider writes.
Rep. Denham sits on the House Committee on Transportation and Infrastructure.