Americans Love Amtrak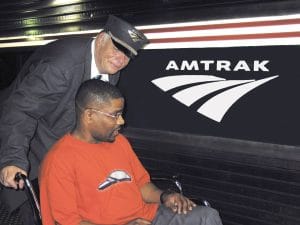 The following op-ed appeared in the Des Moines Register and was co-authored by SMART Transportation President John Previsich and Edward Wytkind, President of the Transportation Trades Department.
"While politicians can't agree on much, Iowans and the majority of Americans surely agree on one thing: They want more Amtrak service, not less.
On the heaviest traveled passenger rail corridor in the nation, the Northeast Corridor, Amtrak keeps breaking ridership records. But the untold story is that in a large swath of less-traveled rail corridors in middle America, including Iowa, people want Congress to keep investing in and expanding Amtrak service."
Click here to view more from this article in the Des Moines Register.