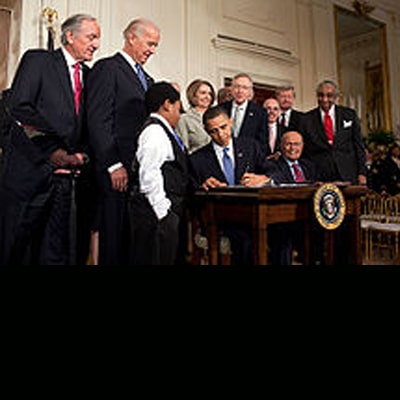 The much needed "Fair Play and Safe Workplace Executive Order," signed by President Obama,  provides new reporting requirements on federal contractors and limits contractors' ability to impose arbitration clauses for certain types of workplace lawsuits.
According to a White House fact sheet, the order's key provisions:
Hold corporations accountable for labor law violations
Crack down on repeat violators
Promote efficient federal contracting
Protect responsible contractors
Give employees a day in court
Give employees information about their paycheck
Streamline implementation and overall contractor reporting
For contracts valued at more than $500,000, the executive order requires contractors to disclose violations of more than 14 federal statutes, and their state law counterparts, which include, but are not limited to: OSHA, LMRA, ADA, FMLA, and civil rights laws.  It also provides for "paycheck transparency," requiring employees' paychecks to include information on hours worked, rate of pay, overtime, additions, and deductions.
Another major component of the order prevents contractors with contracts of more than $1 million from requiring employees to consent to mandatory arbitration for certain types of legal disputes involving civil rights, sexual assaults, or harassment.  The executive order not only requires contractors to disclose certain violations at the time of bidding, but it contains ongoing obligations to disclose new violations during the life of the contract.  The Federal Acquisition Regulatory (FAR) Council will be responsible for implementing specific regulations necessary to carry out the executive order.   Click here to view a White House notice about the Executive Order.