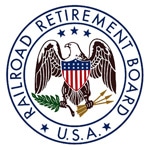 The U.S. Railroad Retirement Board (RRB) named Arturo Cardenas as the agency's Director of Programs, the agency announced in a Sept. 24 release.
Cardenas oversees all operations to process and pay benefits administered by the agency. He will also serve on the RRB's Executive Committee responsible for day-to-day operations of the agency and making policy recommendations to the three-member Board.
A career public servant, Mr. Cardenas worked at the Social Security Administration (SSA) for more than 30 years before joining RRB. During that time, he worked in a variety of positions in SSA field offices, regional offices and headquarters units.
His appointment was effective Aug. 30. He replaces Crystal Coleman, who retired in April 2021 after 29 years of federal service.